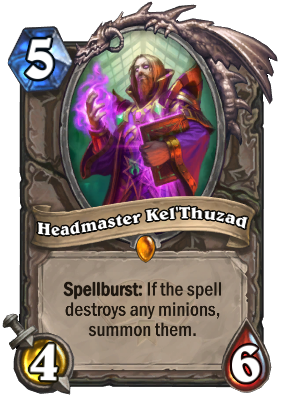 ---
Card Stats
---
Card Text
Spellburst: If the spell destroys any minions, summon them.
---
Flavor Text
"You wish to know my secrets, hmm? I carry little bits of tuna in the sleeves of my robe, he loves that. Oh, you meant the risen dead? That was trivial, trivial."
---
Keywords
Spellburst - A one-time effect after you cast a spell.
---
Full Art for Headmaster Kel'Thuzad
The art for this card was created by James Ryman.
---
Wallpapers for Headmaster Kel'Thuzad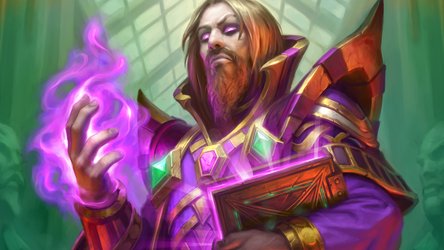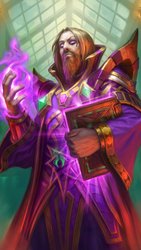 ---
Headmaster Kel'Thuzad Sounds
Play VO_SCH_224_Male_Human_Play_01
Play HeadmasterKelThuzad_Play_Stinger
Attack VO_SCH_224_Male_Human_Attack_02
Attack ShadowMagic_Attack_Underlay
Death VO_SCH_224_Male_Human_Death_01
Death Parchment_BookOpen_Death_Underlay
Death ShadowMagic_Death_Underlay
---
Headmaster Kel'Thuzad Guides