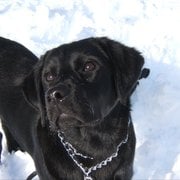 N0Sp00n22
Snow-Covered
Joined 05/28/2019 Achieve Points 400 Posts 61
About N0Sp00n22
I was born and raised in New England. Right now I live in Massachusetts with my wife and three dogs. Been playing card games for over 10 years.
I currently split my playtime between Hearthstone and Magic: Arena.
edit: I also started playing Legends of Runeterra, but I think I'll keep that as F2P for now, since I don't have enough money and/or time for all three.
: )