The second and final Seasonal Championship tournament of the year took place last weekend with 16 players battling it out for their spot in the World Championship. We now know almost all participants for the upcoming December finals! You can re-live the action with our spoiler-free post below.
---
Top 4 Decklists
These decks carried their respective pilots to the Final Four and earned them a spot at the World Championship.
Fall Championship 2022 - Top 4 Decklists
It's worth noting that Habugabu has already qualified through the previous Summer Championship, and as such, his invite will be passed down.
Habugabu's Decks
Bunnyhoppor's Decks
KZGXiaobai's Decks
KZGXmg's Decks
---
VoDs
You can find the VoDs of the three days of competition below:
Day 1:
---
Day 2:
Long day warning: it's been split into two parts as a result. The second video actually being unlisted as of the time of writing; luckily, we were provided with a link by Hearthstone in the YouTube comments.
---
Day 3:
The shortest one, for a change.
---
Results
You can find out how the Top 8 single-elimination bracket played out within the spoiler section below. Full results available on the official website.
Top 8 Results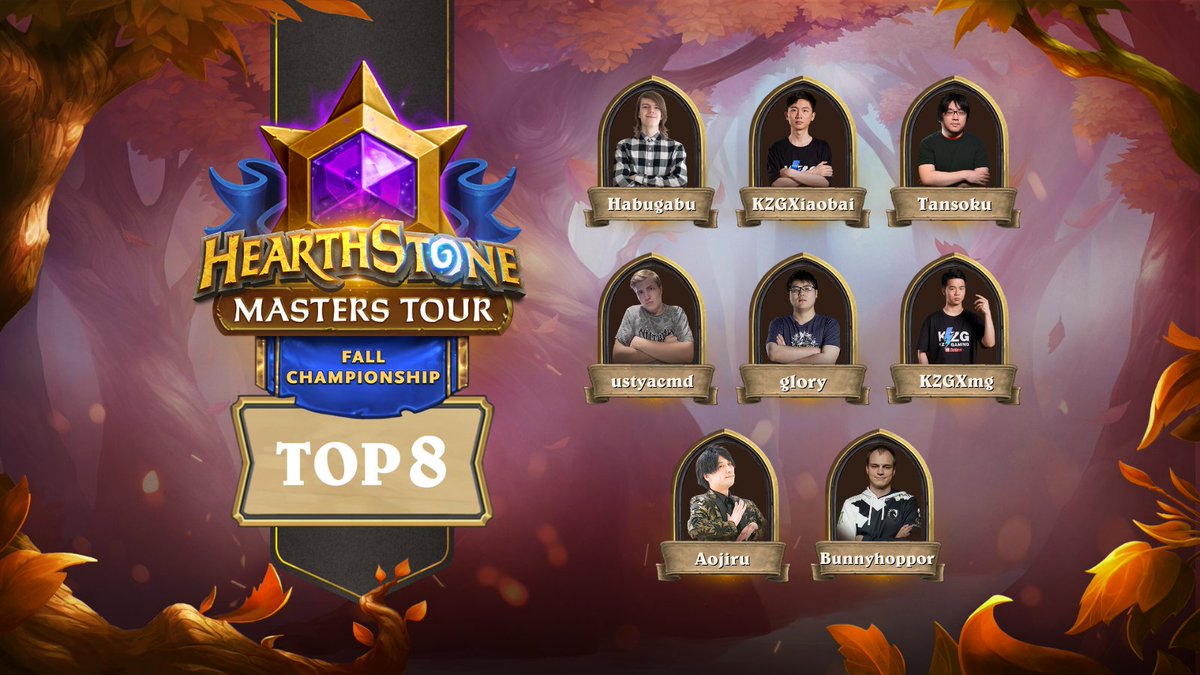 ---
Finals Recap
Not as many 40-card decks as one might've expected, although Prince Renathal has still left an impact. We've even seen a number of Aggro picks in players' lineups. Other than that, Naga Priest and various versions of Rogue definitely stood out as top choices. And who would've thought that Warrior might make an appearance!
Top 4 and Beyond
In the end, there were 4. As mentioned before, Habugabu has already been locked in for Worlds, and we'll have to wait for an official Hearthstone Esports ruling in order to see which one of the other participants might be lucky enough to earn that passed down invite. There are a number of factors involved in such instances, as per the official Rulebook.
We had two of the players representing Europe, and two representing China - historically, two of the strongest regions within Hearthstone.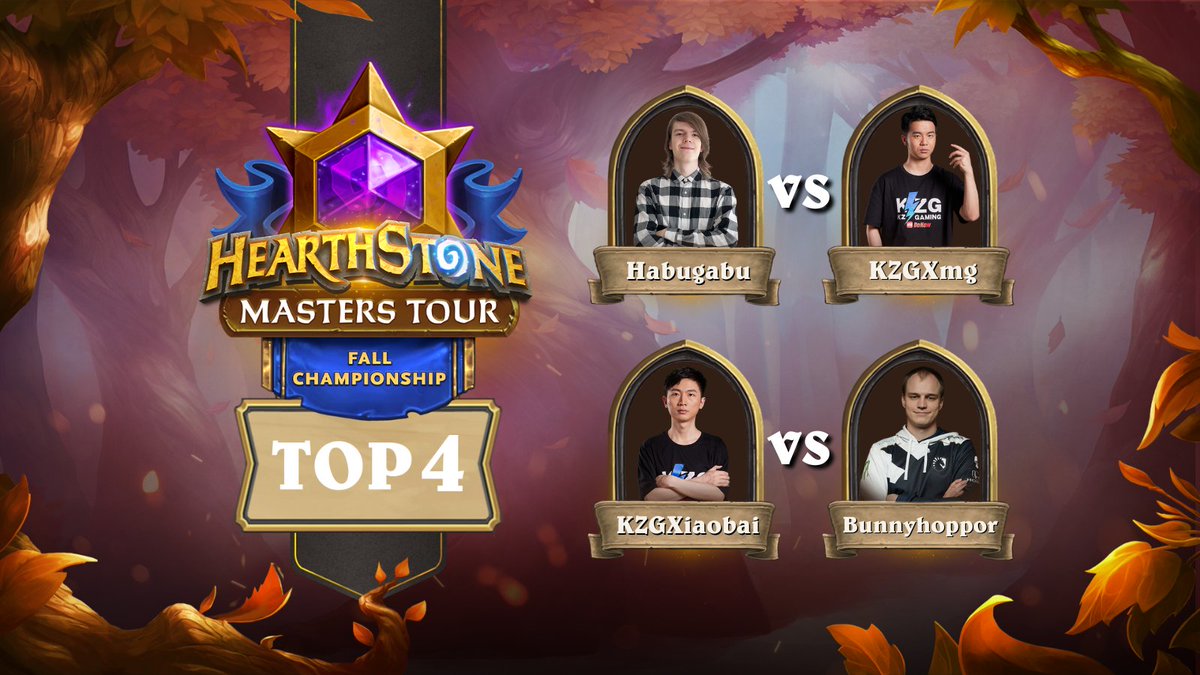 There might've been certain evolve results Xiaobai is going to remember for quite a while. Still, one cannot be too sad with a guaranteed spot at the World Championship, after missing out on such in one of the regional Chinese qualifiers. This is going to be another chance for him in December, after the previous 2021 appearance on the global stage. Xmg is a newer presence on the scene, ultimately securing the Worlds invite here after two failed attempts at CN qualifiers.
Habugabu seemed almost unstoppable tearing through the brackets and heading for the second Championship title in a row, but in the end it was Bunnyhoppor who proved superior in the all-European final. This truly meant a lot to the winner, considering his soul-crushing defeat in the recent Grandmasters Last Call.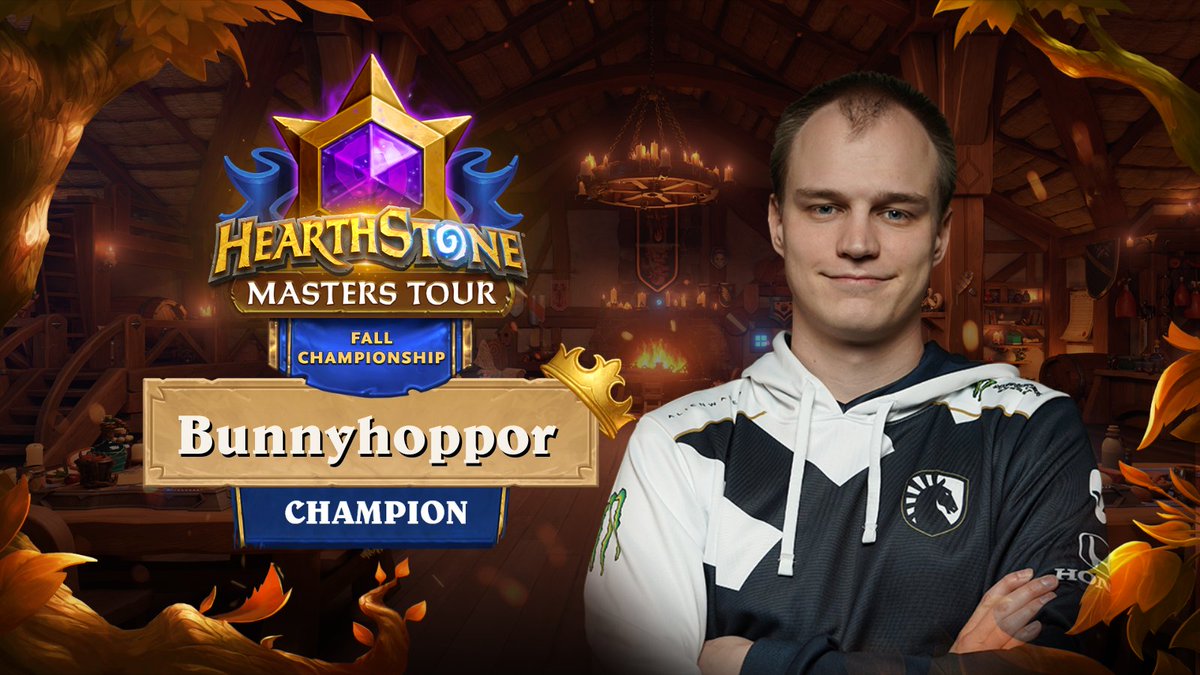 While the tournament was all about getting to the Top 4, the Fall Champion was nevertheless crowned - congratulations to Bunnyhoppor!
---
Hearthstone World Championship takes place on December 16-18, and we should find out about the remaining participants very soon. Meanwhile, there are two other Esports events on the horizon, with Battlegrounds Lobby Legends happening next. See you there!