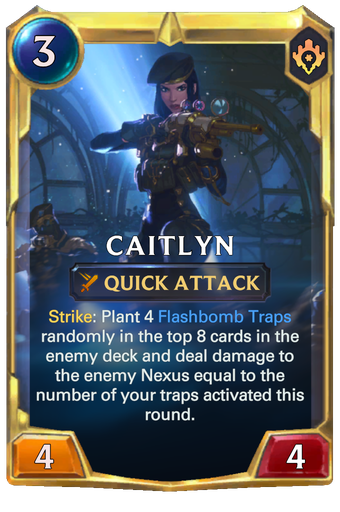 ---
Card Stats
---
Card Text
Strike: Plant 4 Flashbomb Traps randomly in the top 8 cards in the enemy deck and deal damage to the enemy Nexus equal to the number of your traps activated this round.
---
Keywords
Quick Attack - While attacking, strikes before its blocker.
Strike - Get this effect when a unit attempts to deal damage using its Power, either at the end of battle or with spells. Units with 0 Power can't strike.
---
Flavor Text
She burst in, leveled her rifle at the culprit, and looked down the scope. There, smiling through the looking glass, was a familiar face.
---
Related Cards