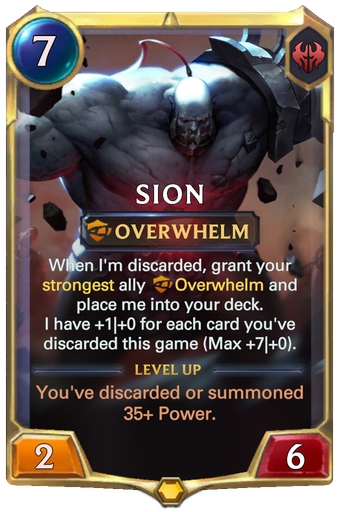 ---
Card Stats
---
Card Text
When I'm discarded, grant your strongest ally Overwhelm and place me into your deck. I have +1|+0 for each card you've discarded this game (Max +7|+0). You've discarded or summoned 35+ Power.
---
Keywords
Overwhelm - Excess damage I deal to my blocker is dealt to the enemy Nexus.
---
Flavor Text
Sion glimpsed fleeting flashes of opaque memories. Legions standing before him. Accolades. Crowns. War. A king's deathrattle. The Great Nothing. Blood. But just as soon as they floated by, they floated past, pale ribbons in the wind.
---
Related Cards