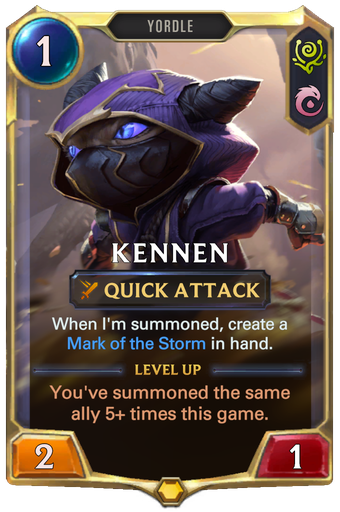 ---
Card Stats
---
Card Text
When I'm summoned, create a Mark of the Storm in hand. You've summoned the same ally 5+ times this game.
---
Keywords
Quick Attack - While attacking, strikes before its blocker.
---
Flavor Text
Kennen had heard it too, the roar of some unseen... something. Man or monster, it did not matter. The Kinkou would protect their land at any cost.