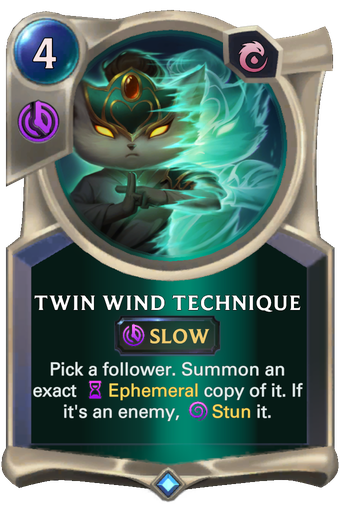 ---
Card Stats
Region Ionia
Expansion Worldwalker
Rarity Rare
Cost 4
Attack 0
Health 0
---
Card Text
Pick a follower. Summon an exact Ephemeral copy of it. If it's an enemy, Stun it.
---
Keywords
Ephemeral - This unit dies when it strikes or when the round ends.
Slow - Slow spells can be cast outside of combat and other casting. The enemy can respond.
Stun - Remove a unit from combat. It can't attack or block for the rest of the round.
---
Flavor Text
To the Ionians, wind is the most capricious of the elements. Capricious, but not untamable.