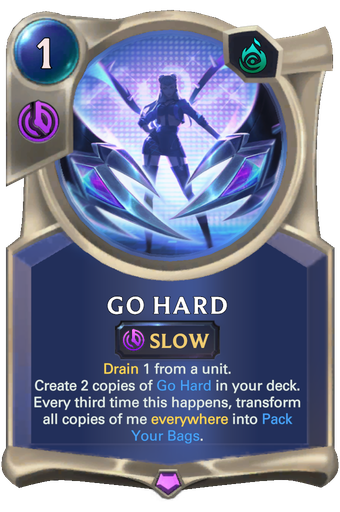 ---
Card Stats
---
Card Text
Drain 1 from a unit. Create 2 copies of Go Hard in your deck. Every third time this happens, transform all copies of me everywhere into Pack Your Bags.
---
Keywords
Drain - Heal our Nexus for the amount of damage dealt
Slow - Slow spells can be cast outside of combat and other casting. The enemy can respond.
---
Flavor Text
"We go hard, 'til we get it, get it We go hard, we so in it, in it We Pop Stars (Pop Stars), only winning, winning now Ain't nobody bringing us down, down, down, down" - Evelynn, 'POP/STARS'
---
Related Cards