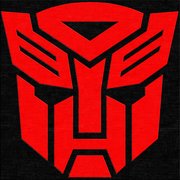 griffior
Joined 05/31/2019 Achieve Points 925 Posts 330
About griffior
If you've found your way here somehow, I've quit Hearthstone. I've left my creations down below, I hope they inspire you if you're the creative type.
I'm on Twitch if you want to ask me questions about my designs. I also have a YouTube channel that may or may not take off.
I make custom Formats and Modes for Hearthstone, my goal is to convince Team 5 to put at least one of my ideas into the game.

Here's the initial post I made, which started my endeavor -> Six Formats Hearthstone could Easily Have
The first Concept I made, which really even isn't on that list is Tournament Mode.
The second one, which could really be used in the game, is Explorer, A Custom Hearthstone Format.
The third is known as Tables, A Way to Play Hearthstone With Your Own Rules.
Full Art Cards, A New Hearthstone reward was made because Hearthstone, in general, needs more rewards and incentives.
Hearthstone, The Tavern has been Renovated is a bunch of ideas in one area.
Everyone has made their version of what a Death Knight would look like in Hearthstone, here's mine.
I improved on my first Tournament Mode concept and also included a Guild system in Hearthstone in this concept.