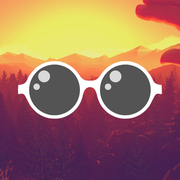 JagBone
Joined 05/29/2019 Achieve Points 190 Posts 106
About JagBone
Hi all! My name is JagBone! Welcome to my thread where I post videos about wacky Wild decks and highlights of my plays. I will uploading once a week during the weekends in the morning. So expect wacky, funny edits and weird moments when I play these fun Wild decks!
I have been playing Hearthstone for nearly 3 years now. I first started when Un'Goro was just being promoted. I love to play Druid, Warlock and Priest Classes. I love playing Druid the most as I like to play big things and do bombastic stuff. That's why I really love to play combo decks or decks with strong finishers. I play on the America server and I will upload videos once a week during the mornings of weekends.
I mostly play Rank and Casual. For now, I am just uploading videos of my plays in YouTube and yet to do streaming. I'll see how it goes before I go to stream Hearthstone. Anyways, welcome once again and subscribe to my channel if you want to see more wacky and fun Wild Decks!