Our patience has been rewarded, and at least some of our careful predictions have been confirmed, now that the upcoming Mini-Set for Murder at Castle Nathria has just been announced! It's actually right around the corner, releasing as soon as September 27. And we're in for a very short, yet very intense card reveal period.
Here is the official announcement with the three new cards (one each for Druid, Rogue, and Shaman) and the full reveal schedule attached below:
---
The Maw and Disorder Mini-Set for Castle Nathria
As usual we're going to see 35 new cards total, with a special trial theme visible throughout! The full patch notes should arrive a day earlier on Monday, September 26, once all reveals have wrapped up.
Whatever pun might be in play here, we wonder.
After the Murder at Castle Nathria, Sylvanas has been brought before the Jailer to answer for her crimes. What crimes, you ask? Well, there have been many. Watch the trial unfold in the all-new Maw and Disorder Mini-Set!

The Maw and Disorder Mini-Set, launching worldwide on September 27, consists of 35 new cards: 4 Legendary cards, 1 Epic card, 14 Rare cards, and 16 Common cards. Those new cards can be found in Murder at Castle Nathria cards packs, or the entire 66-card* Mini-Set can be bought together. Normal versions can be bought in-game only, for 2000 Gold or 1500 Runestones. The all-Golden version can be purchased for $69.99 or 7000 Runestones.

* Includes one copy of each Legendary card and two copies of each other card.

Stunning Accusations, Settled in a Court of Maw

Tensions are high in the courtroom as this Mini-Set brings a series of Accusation spells, advanced Infuse cards, and tons of synergies. With all these powerful tools at your disposal, you have everything you need to build your case and put your opponent away for good!
---
New Card Reveals
A small glimpse of what's in store for Druid, Rogue, and Shaman. More class card reveals will follow over the weekend.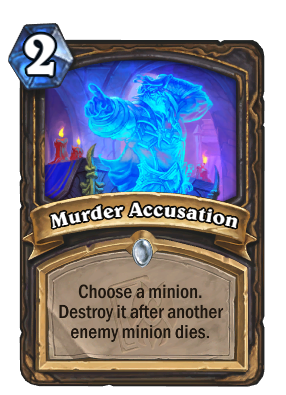 Discuss this Card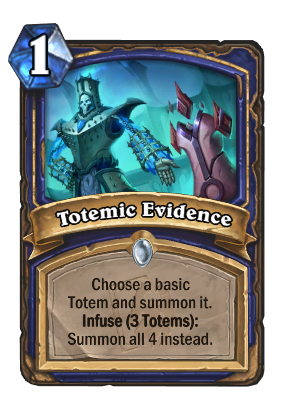 Discuss this Card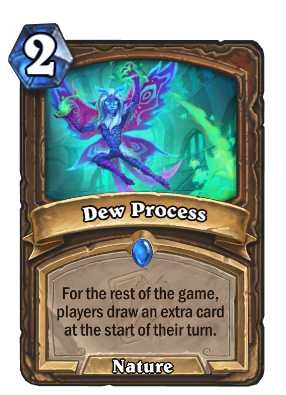 Discuss this Card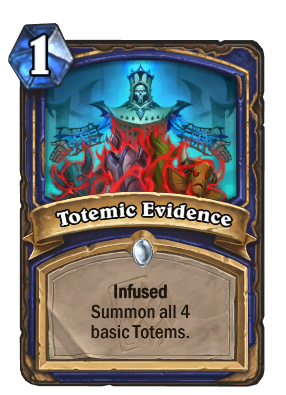 ---
Card Reveal Schedule
Whew... that is a lot lined up one after another. Every day will bring something new, with Legendaries getting their own time slots alongside Neutral and Class cards. At least there is an easy theme to follow.
Finally, the day before the release will belong all to Hearthstone Mercenaries, followed by the full patch notes. The upcoming major Patch 24.4 is also meant to bring some new content, while the other notable game mode improvements and excess coin solutions are scheduled for the next pre-expansion Patch 24.6.
The Docket is Full

The court has an intense reveal calendar, featuring reveals throughout the weekend on the official PlayHearthstone twitter account. Afterwards, keep an eye out for a day of community reveals for the upcoming patch's Mercenaries content!

September 22

11 am PDT / 6 pm GMT – Legendary Reveal
12 pm PDT / 7 pm GMT – Legendary Reveal
1 pm PDT / 8 pm GMT – Neutral Reveal

September 23

10 am PDT / 5 pm GMT – Legendary Reveal
11 am PDT / 6 pm GMT – Priest Class Reveal
12 pm PDT / 7 pm GMT – Warlock Class Reveal
1 pm PDT / 8 pm GMT – Rogue Class Reveal

September 24

10 am PDT / 5 pm GMT – Legendary Reveal
11 am PDT / 6 pm GMT – Hunter Class Reveal
12 pm PDT / 7 pm GMT – Paladin Class Reveal
1 pm PDT / 8 pm GMT – Warrior Class Reveal

September 25

10 am PDT / 5 pm GMT – Demon Hunter Class Reveal
11 am PDT / 6 pm GMT – Druid Class Reveal
12 pm PDT / 7 pm GMT – Mage Class Reveal
1 pm PDT / 8 pm GMT – Shaman Class Reveal

September 26

All day, starting at 6 am PDT/ 1 pm GMT - Mercenaries Community Discord Reveals
7 am PDT / 2 pm GMT – Mercenaries Community Youtube Reveal
9 am PDT / 4 pm GMT – Mercenaries Community Twitter Reveal
3 pm PDT / 10 pm GMT – Patch Notes

September 27