Synchro Monsters are a type of Monster that resides in the Extra Deck. As such, they cannot be Normal Summoned, and need to be Special Summoned via Synchro Summoning. They were introduced into the game in 2008, and are the first Extra Deck Monsters that were released with their own method of summoning since the game was released internationally. In this guide, we'll take a look at what they are, how to play them, and special rulings that only apply to them.
---
---
What Are Synchro Monsters
Synchro Monsters are a type of Extra Deck Monsters, meaning that, when building your deck, you add them to the Extra Deck instead of the Main one. Furthermore, any sort of effect that would return them to your hand or shuffle them into your Main Deck would send them back into the Extra Deck instead.
Synchro Monsters can be recognized by their white border around the card. Aside from that, they look and behave identical to other Monster cards, save for the need to be summoned via Synchro Summon.
---
Synchro Summoning
Before we get into Synchro Summoning proper, we need to talk about a special kind of Monster: the Tuner.
Tuner Monsters are used for Synchro Summoning. They usually go into the Main Deck and can either be Normal or Effect Monsters, but there's also a few Synchro and Fusion Monsters that are also Tuners. They can be identified by looking for the word 'Tuner' in their Type field on the Lore.
In order to Synchro Summon, you'll usually need one Tuner and one or more non-Tuner Monsters, known as materials. You'll also need to do math. Don't worry, it's basic addition. Select a Tuner and one or more non-Tuner Monsters on the field, and add their Levels together. If the total is equal to the Level of the Synchro Monster you're trying to summon, send the materials to the Graveyard, and summon your Synchro Monster.
For example: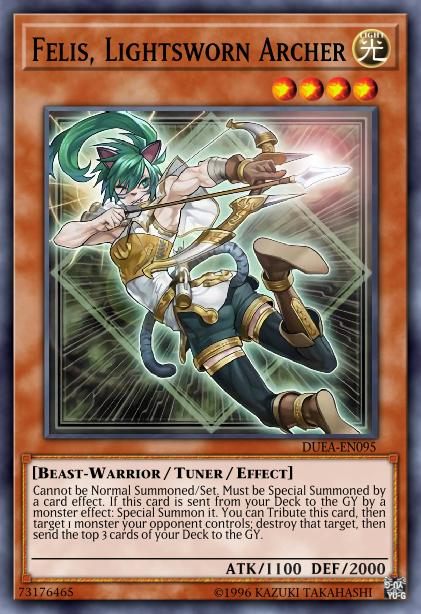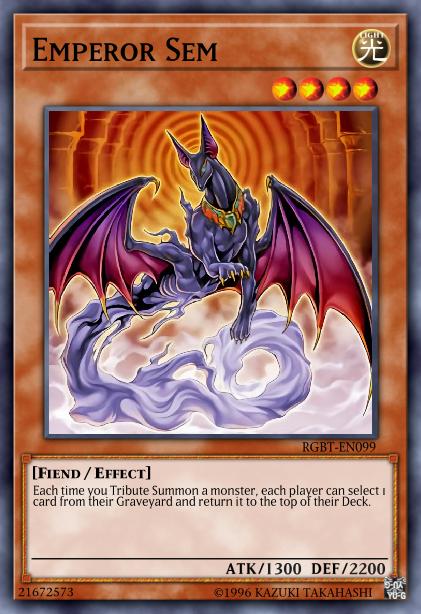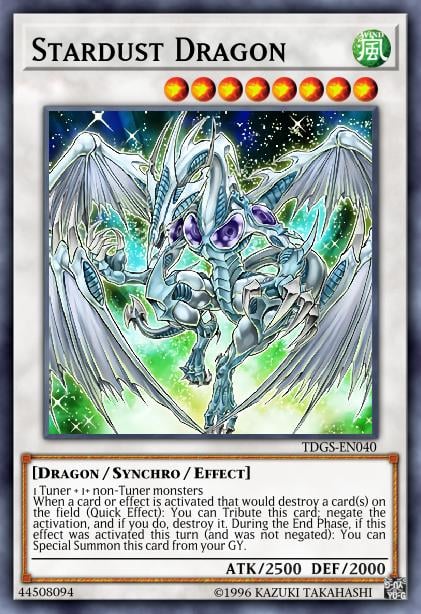 Lv. 4 Tuner + Lv.4 non-Tuner = Lv. 8 Synchro
The required Materials can be found on the first line of the Synchro Monster's Effect, and what is needed differs from card to card. Cards that say "1+ non-Tuners" or "1 or More non-Tuners" can use multiple non-Tuner Monsters for their summoning, but there are cards that will require exact numbers, like Celestial Double Star Shaman, or a higher minimum of non-tuners, like Trishula, Zero Dragon of the Ice Barrier.
There are also cards that will require exact materials, like Majestic Star Dragon, or that require 2 Tuners, like Vylon Omega. Always check the requirements of the Synchro Monster.
---
Synchro Card Staples
In this section we'll go over the support cards the Synchro mechanic as a whole has received. Ranging from accessible Tuners, Tuner utility, Synchro Monster utility, and Synchro boss Monsters. Depending on the goal of the Deck, a single Level difference can be a deciding factor. The cards within the following topics are ordered by Level, from highest to lowest.
---
Tuner Access
These Monsters are usually used in pairs of Tuners and non-Tuners and can either end on a Synchro Monster of choice, or Crystron Halqifibrax. It's often advised to be running a 3-1 ratio, 3 of the card that starts the combo, and 1 target that is Summoned from the Deck.
The number next to their name represents the combined Level they add up to:
---
Tuner Utility
Tuner Monsters that have valuable effects for an easier Synchro Summon. It goes without saying that they also have restrictions which we won't fully go into. Generic handtraps are not included.
The Number next to them shows their own Level:
---
Synchro Monster Utility
A variety of Synchro Monsters that won't carry the game on their own, but when Summoned can help extend your plays, or fill a niche role. They can be Summoned with 1 Tuner + 1+ non-Tuners, unless specified.
Their Levels are next to their names:
---
Synchro Boss Monsters
The threatening high-Level Synchro Monster that either negates a bunch of things, or wipes out a significant amount of the field. Check on the card's actual text for details on the required Synchro Materials.
Their Levels are next to their names:
---