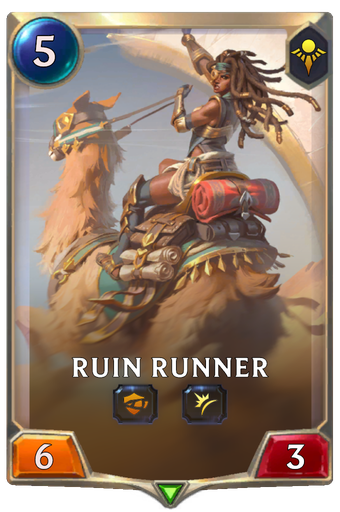 ---
Card Stats
---
Keywords
Overwhelm - Excess damage I deal to my blocker is dealt to the enemy Nexus.
SpellShield - SpellShield nullifies the next enemy spell or skill that would affect the unit.
---
Flavor Text
Before the vaults, Shurima's mercenaries and tomb robbers must learn to survive the desert's more overt threats. First, the unrelenting heat. Second, the multitude of raiders, hellbent on carnage.