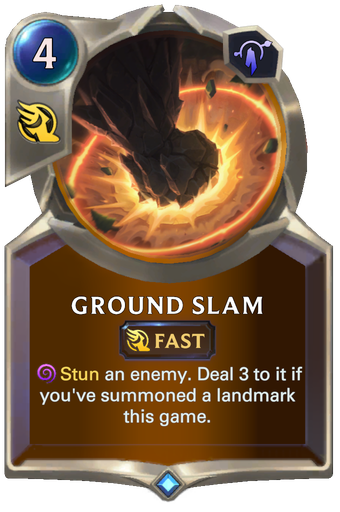 ---
Card Stats
---
Card Text
Stun an enemy. Deal 3 to it if you've summoned a landmark this game.
---
Keywords
Fast - Fast spells can be played at any time, but allow the opponent to respond.
Stun - Remove a unit from combat. It can't attack or block for the rest of the round.
---
Flavor Text
"Oop yep dat's just da ground shakin' and not papa doin' nothin' with his hands NOPE OKAY onwards annn' UPWARDS!" - Chip