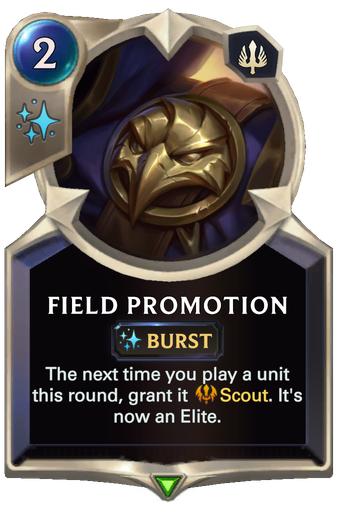 ---
Card Stats
---
Card Text
The next time you play a unit this round, grant it Scout. It's now an Elite.
---
Keywords
Burst - Burst spells resolve instantly. The enemy can't act before it finishes.
Scout - The first time only Scout units attack each round, ready your attack.
---
Flavor Text
When Demacians' mettle is tested, they rise to the occasion.