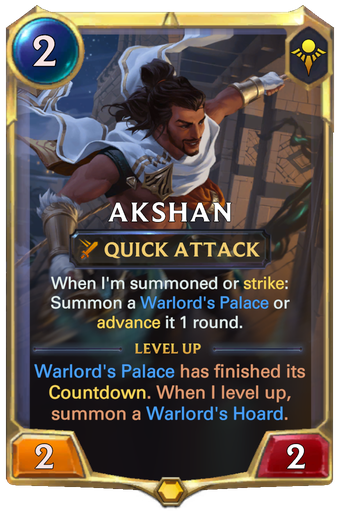 ---
Card Stats
---
Card Text
When I'm summoned or strike: Summon a Warlord's Palace or advance it 1 round. Warlord's Palace has finished its Countdown. When I level up, summon a Warlord's Hoard.
---
Keywords
Quick Attack - While attacking, strikes before its blocker.
Strike - Get this effect when a unit attempts to deal damage using its Power, either at the end of battle or with spells. Units with 0 Power can't strike.
---
Flavor Text
"The Sentinels' code seems full of complicated restrictions. Things like 'Never take a life in the name of vengeance' and 'Fight for the world, never for yourself'. As for me..."
---
Related Cards