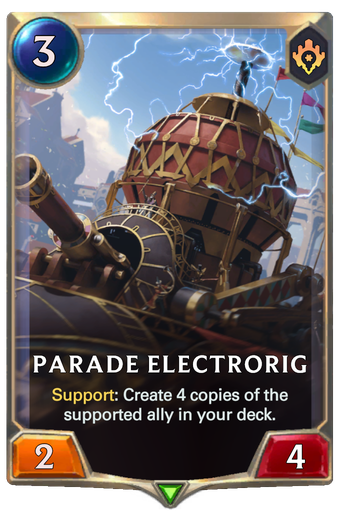 ---
Card Stats
Region Piltover & Zaun
Expansion Foundations
Rarity Common
Cost 3
Attack 2
Health 4
---
Card Text
Support: Create 4 copies of the supported ally in your deck.
---
Keywords
Support - Attacking with a support unit will buff the unit to its right.
---
Flavor Text
The boom of the cannons drew crowds toward the plaza, eager to see the show. It would take them weeks to wash the last of the confetti from their hair.