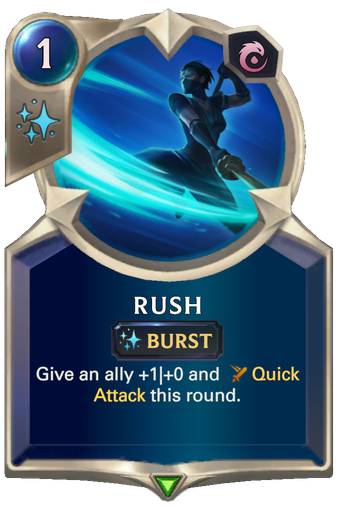 ---
Card Stats
Region Ionia
Expansion Foundations
Rarity Common
Cost 1
Attack 0
Health 0
---
Card Text
Give an ally +1|+0 and Quick Attack this round.
---
Keywords
Burst - Burst spells resolve instantly. The enemy can't act before it finishes.
Quick Attack - While attacking, strikes before its blocker.
---
Flavor Text
Combat is merely a race to take the life of another before they take yours.