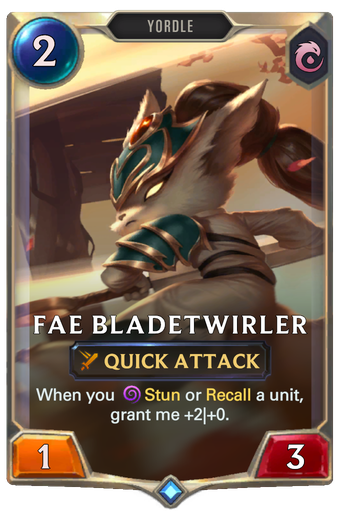 ---
Card Stats
Region Ionia
Expansion Foundations
Rarity Rare
Cost 2
Attack 1
Health 3
---
Card Text
When you Stun or Recall a unit, grant me +2|+0.
---
Keywords
Quick Attack - While attacking, strikes before its blocker.
Recall - Return a unit to hand and remove all effects applied to it.
Stun - Remove a unit from combat. It can't attack or block for the rest of the round.
---
Flavor Text
"Oh, so you think I'm 'cute'? 'Fuzzy'?? Let's see how 'adorable' you find THIS!"