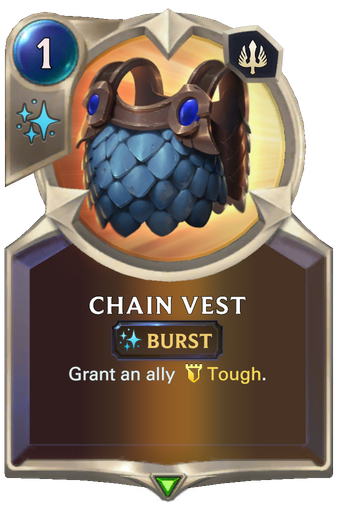 ---
Card Stats
Region Demacia
Expansion Foundations
Rarity Common
Cost 1
Attack 0
Health 0
---
Card Text
Grant an ally Tough.
---
Keywords
Burst - Burst spells resolve instantly. The enemy can't act before it finishes.
Tough - Takes 1 less damage from all sources.
---
Flavor Text
Demacian steel is known throughout the world for its superior strength. Its forging requires smiths of equal strength and repute.