Fireth, Reaper of the Sands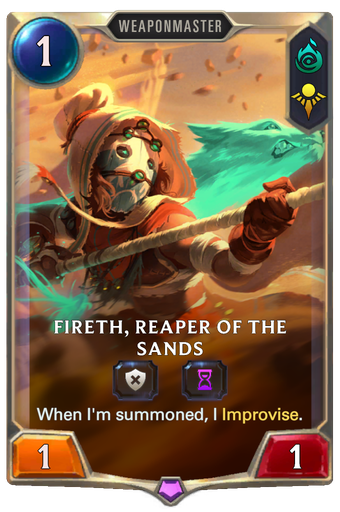 ---
Card Stats
Region Shadow Isles
Expansion Worldwalker
Rarity Epic
Cost 1
Attack 1
Health 1
---
Card Text
When I'm summoned, I Improvise.
---
Keywords
Can't Block - This unit cannot block.
Ephemeral - This unit dies when it strikes or when the round ends.
---
Flavor Text
Jax asked for Fireth's name two dozen times in their first weeks of travel together, but she would only ever growl, "I am the Reaper!". Breshi found a novel solution—he'd just baked a cake, you see, and needed the name of the group's strongest member to properly celebrate.