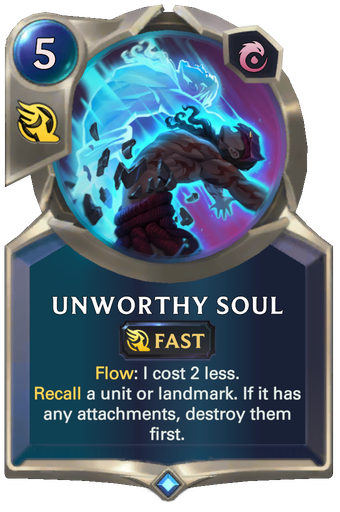 ---
Card Stats
Region Ionia
Expansion Worldwalker
Rarity Rare
Cost 5
Attack 0
Health 0
---
Card Text
Flow: I cost 2 less. Recall a unit or landmark. If it has any attachments, destroy them first.
---
Keywords
Fast - Fast spells can be played at any time, but allow the opponent to respond.
Recall - Return a unit to hand and remove all effects applied to it.
---
Flavor Text
"You are not worthy of the power you hold." - Rhaast