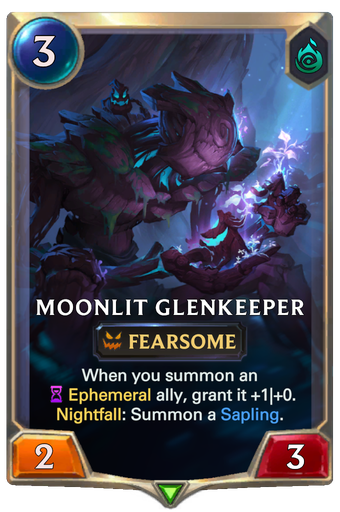 ---
Card Stats
Region Shadow Isles
Expansion Worldwalker
Rarity Common
Cost 3
Attack 2
Health 3
---
Card Text
When you summon an Ephemeral ally, grant it +1|+0. Nightfall: Summon a Sapling.
---
Keywords
Ephemeral - This unit dies when it strikes or when the round ends.
Fearsome - Can only be blocked by enemies with 3 or more Attack.
Nightfall - Bonus if this is not the first card you play in a round.
---
Flavor Text
Far from the Shadow Isles' shores are copses of trees thought long-dead, crooked and unmoving to all but the most keen observer--who will note that in that moon-drenched soil, new life stirs.