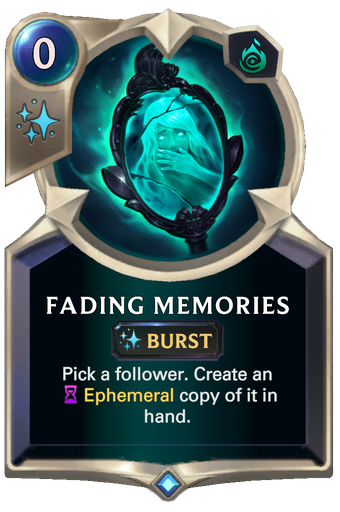 ---
Card Stats
Region Shadow Isles
Expansion Foundations
Rarity Rare
Cost 0
Attack 0
Health 0
---
Card Text
Pick a follower. Create an Ephemeral copy of it in hand.
---
Keywords
Burst - Burst spells resolve instantly. The enemy can't act before it finishes.
Ephemeral - This unit dies when it strikes or when the round ends.
---
Flavor Text
For a moment, she remembered. Dappled sunlight dancing across her skin, plump dewberries bursting between her teeth, and the glade's fragile melody drifting over her on the breeze. Then... it was gone.