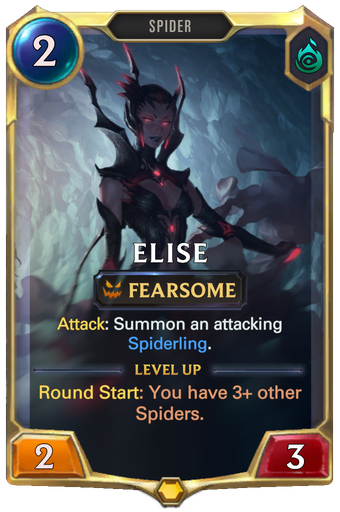 ---
Card Stats
Region Shadow Isles
Expansion Foundations
Rarity Champion
Cost 2
Attack 2
Health 3
---
Card Text
Attack: Summon an attacking Spiderling. Round Start: You have 3+ other Spiders.
---
Keywords
Fearsome - Can only be blocked by enemies with 3 or more Attack.
---
Flavor Text
Once the head of a powerful Noxian house, Elise's dark ties to the Shadow Isles granted her unnatural youth and beauty in exchange for a few unwitting souls offered in sacrifice. An easy decision.
---
Related Cards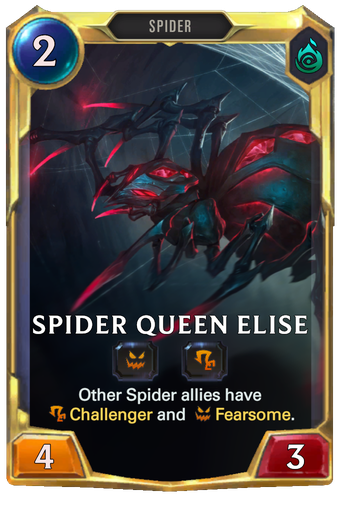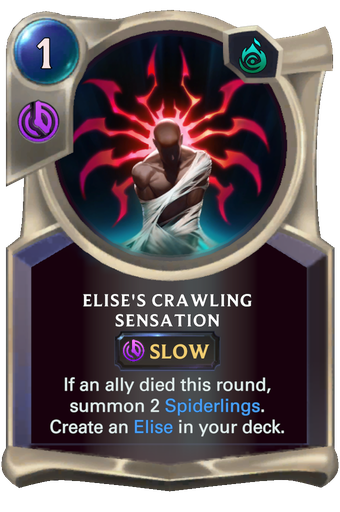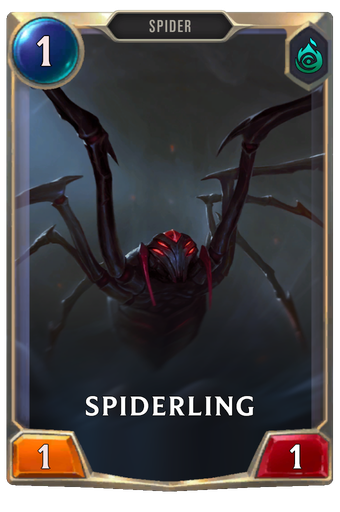 ---
Elise Guides