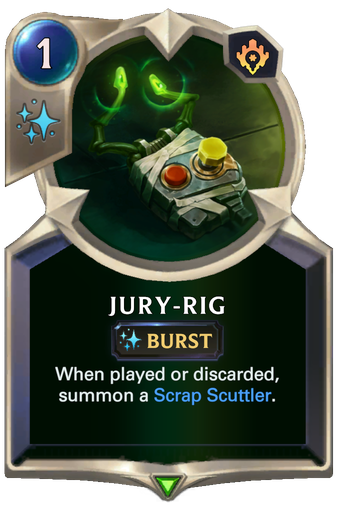 ---
Card Stats
Region Piltover & Zaun
Expansion Foundations
Rarity Common
Cost 1
Attack 0
Health 0
---
Card Text
When played or discarded, summon a Scrap Scuttler.
---
Keywords
Burst - Burst spells resolve instantly. The enemy can't act before it finishes.
---
Flavor Text
With a handful of scrap and mere moments left, the young inventor recalled an unusual source of inspiration: a creature she once saw scuttling along the rivers of a distant jungle.
---
Related Cards