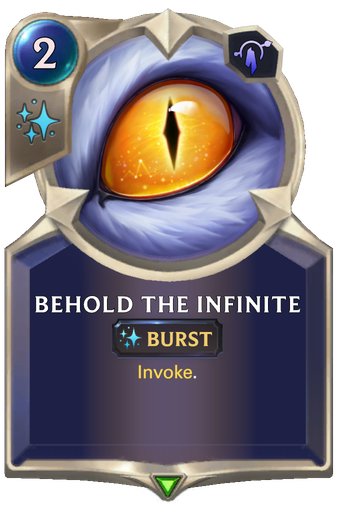 ---
Card Stats
---
Card Text
Invoke.
---
Keywords
Burst - Burst spells resolve instantly. The enemy can't act before it finishes.
Invoke - Pick a Celestial card from among 3 to create in hand.
---
Flavor Text
The heavens hang over you, a tapestry of black lit with twinkling stars. You are small and dim against its vastness. Where will you turn your gaze first?
---
Related Cards