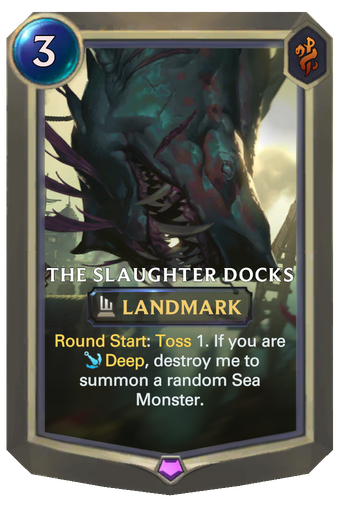 ---
Card Stats
---
Card Text
Round Start: Toss 1. If you are Deep, destroy me to summon a random Sea Monster.
---
Keywords
Deep - I have +3|+3 once your deck has had 15 or fewer cards left.
Landmark - Play onto the board for unique, ongoing effects.
Round Start - Get this effect when the round starts.
Toss - Obliterate X non-champion cards from the bottom of your deck.
---
Flavor Text
Every day, locals wander through the Slaughter Docks to see the horrors Bilgewater's hunters have hauled up from the depths. The beasts are usually dead. Usually.