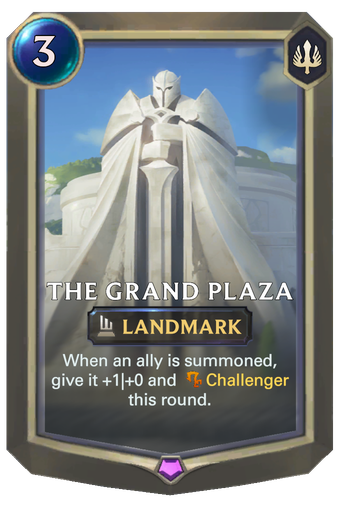 ---
Card Stats
---
Card Text
When an ally is summoned, give it +1|+0 and Challenger this round.
---
Keywords
Challenger - Can choose which enemy unit blocks.
Landmark - Play onto the board for unique, ongoing effects.
---
Flavor Text
Tianna looked out over the assembly, assessing the gathered ranks. The only sound in the square was her banner snapping in the breeze. She gave a curt nod of approval, then lifted the banner with a shout. "Who among you is ready to fight for Demacia?" The resounding cry from all those assembled shook the very mountains.