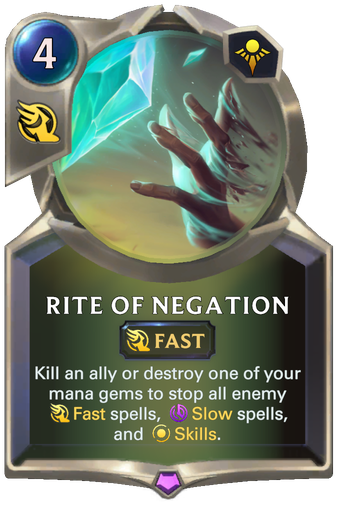 ---
Card Stats
---
Card Text
Kill an ally or destroy one of your mana gems to stop all enemy Fast spells, Slow spells, and Skills.
---
Keywords
Fast - Fast spells can be played at any time, but allow the opponent to respond.
Slow - Slow spells can be cast outside of combat and other casting. The enemy can respond.
---
Flavor Text
Analysis is a mainstay of chronomancy, as many actions must be halted to consider future solutions.