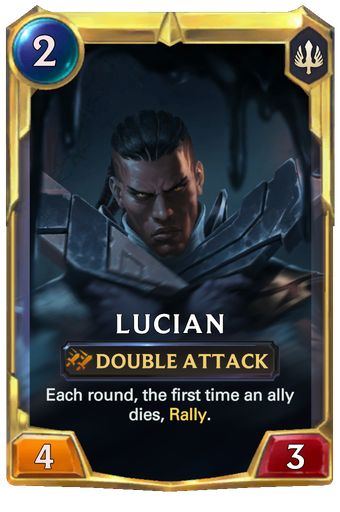 ---
Card Stats
Region Demacia
Expansion Foundations
Rarity None
Cost 2
Attack 4
Health 3
---
Card Text
Each round, the first time an ally dies, Rally.
---
Keywords
Double Attack - While attacking, it strikes both before AND at the same time as its blocker.
Rally - If you don't have one, gain the attack token. You can attack this round.
---
Flavor Text
"World's full of monsters. If you're lucky, they're the ones you can see. The worst are the ones that stay under your skin."
---
Related Cards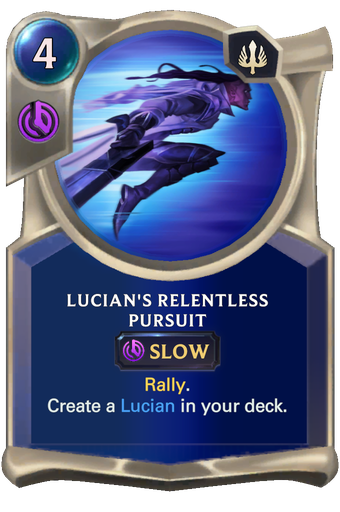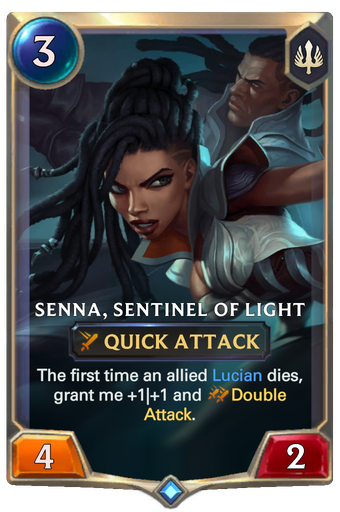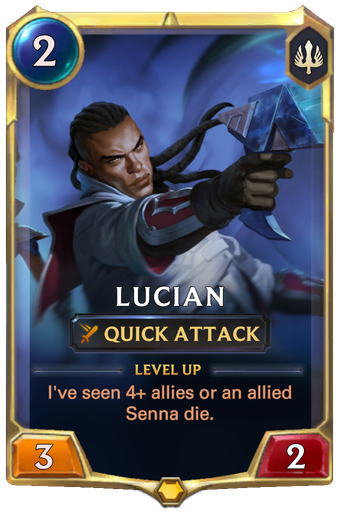 ---
Lucian Guides