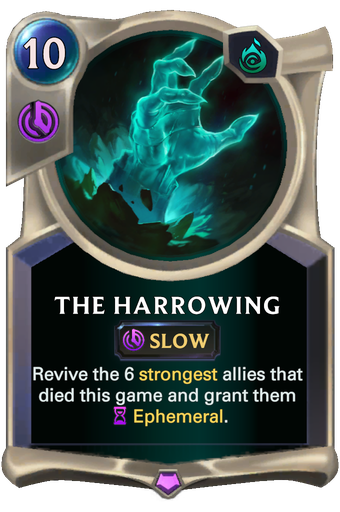 ---
Card Stats
Region Shadow Isles
Expansion Foundations
Rarity Epic
Cost 10
Attack 0
Health 0
---
Card Text
Revive the 6 strongest allies that died this game and grant them Ephemeral.
---
Keywords
Ephemeral - This unit dies when it strikes or when the round ends.
Slow - Slow spells can be cast outside of combat and other casting. The enemy can respond.
---
Flavor Text
On certain nights, a tide of hungry spirits swells the Black Mist. It carries them across the seas to prey on the living, and feed the growing darkness with foul new unlife.