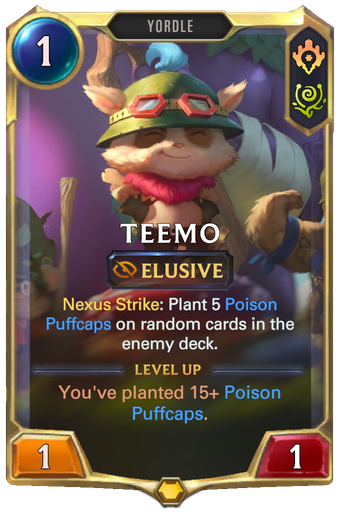 ---
Card Stats
Region Piltover & Zaun
Expansion Foundations
Rarity Champion
Cost 1
Attack 1
Health 1
---
Card Text
Nexus Strike: Plant 5 Poison Puffcaps on random cards in the enemy deck. You've planted 15+ Poison Puffcaps.
---
Keywords
Elusive - Can only be blocked by an Elusive unit.
Nexus Strike - Effect when the unit Strikes the enemy Nexus.
---
Flavor Text
"Bandle Scout Rule 154: Never fear the unknown! Rule 276: Denizens of the woodlands are our friends! Rule 354: If it's fuzzy, it might be safe to pet but certainly isn't safe to eat! Rule 417..."
---
Related Cards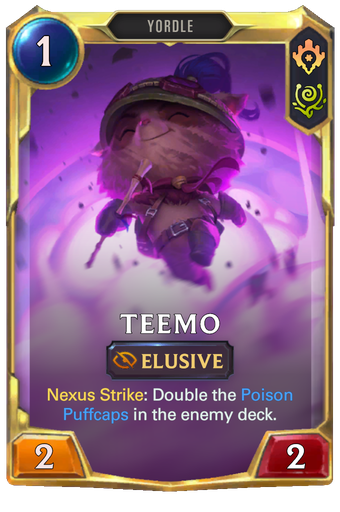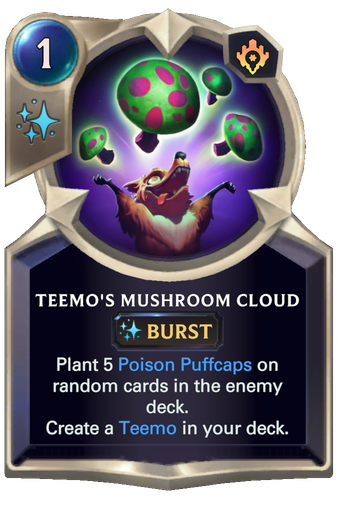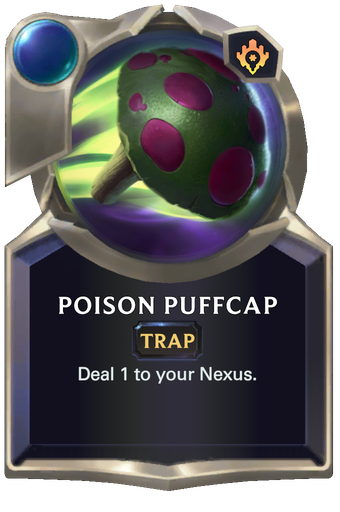 ---
Teemo Guides