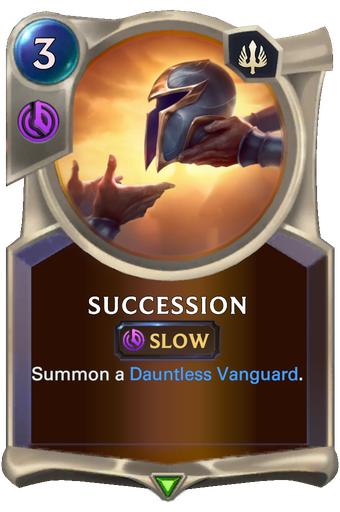 ---
Card Stats
Region Demacia
Expansion Foundations
Rarity Common
Cost 3
Attack 0
Health 0
---
Card Text
Summon a Dauntless Vanguard.
---
Keywords
Slow - Slow spells can be cast outside of combat and other casting. The enemy can respond.
---
Flavor Text
Vestments of the Dauntless Vanguard are handed down from one soldier to the next, so that new recruits may feel the weight and pride of their responsibilities.
---
Related Cards