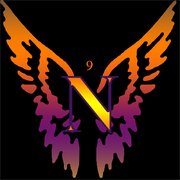 neonangel
Joined 10/23/2018 Achieve Points 465 Posts 278
About neonangel
My name is Chris and I go by neonangel on most of the games I play. I currently work full-time in tech support at a community college.
I love Collectible Card Games (CCGs) and am currently playing Legends of Runeterra, Mythgard, The Elder Scrolls: Legends, Eternal, Hearthstone, and Magic: the Gathering Arena. I don't have an opportunity to play console games as much as I'd like, but RPGs have always been my favorite genre. Even though I played World of Warcraft for over 10 years, Final Fantasy VII will always hold a special place in my heart as an all-time favorite.
I've played Hearthstone since closed Beta and became a mod on HearthPwn sometime after release. I love playing Arena and creating guides on my YouTube channel for the previously released Adventures for Hearthstone. I plan to start creating content for the multiple games I play and post them there.
I used to play and organize tournaments for M:tG for many years, so I was really excited to learn about MtG:Arena. I started playing when they first released it last year and it's still in the Beta stage. They've had an online client (MtG:Online) for many years, but it has always been extremely clunky and severely needing upgrades to the outdated UI. This is definitely a welcome, and much needed, change!
When I started playing Eternal I felt that it was the spiritual successor to what MtG:Online should have always become. I still think that Eternal has one of the most generous reward structures and it's extremely fun to play.
Once I started playing TESL I was really impressed with the artwork and game design. The lane and rune mechanics are both unique ways to help this game stand out from the rest. I was furious after SparkyPants took over the game from DireWolf because initially everything was broken. After several months things started coming back together and I'm confident they are on track to success.
Legends of Runeterra is a new entry into the digital card gaming realm and I was lucky enough to get in the initial Preview Patch. It's a stunning game, with exciting mechanics and visuals. I'm excited to discover more about this game as they unlock more content and start the Beta process.

My username "neonangel" was derived from one of my all-time favorite anime movies, Neon Genesis Evangelion. I currently live in Roanoke, VA with my wife, daughter, dog, and two cats.