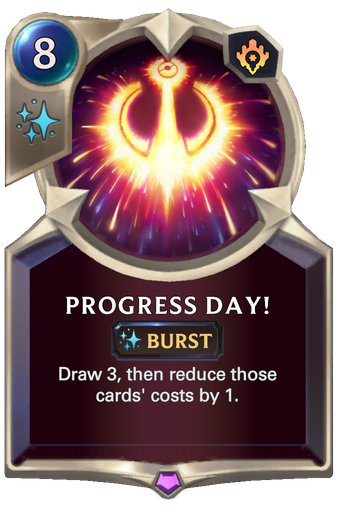 ---
Card Stats
Region Piltover & Zaun
Expansion Foundations
Rarity Epic
Cost 8
Attack 0
Health 0
---
Card Text
Draw 3, then reduce those cards' costs by 1.
---
Keywords
Burst - Burst spells resolve instantly. The enemy can't act before it finishes.
---
Flavor Text
PROGRESS DAY! Celebrate at the PLAZA OF THE SUN GATES! See HEXTECH WONDERS! Gasp at the DARING PORO! Hear the MAN OF TOMORROW speak on the STATE OF TODAY! FREE entry! Piltovan children welcome!