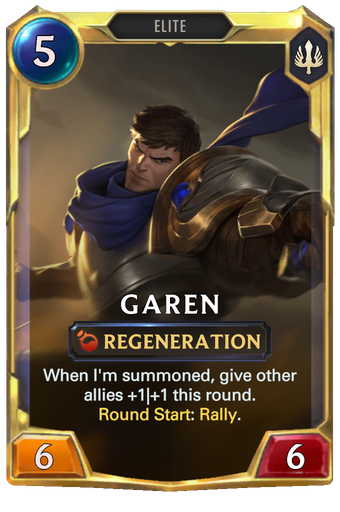 ---
Card Stats
Region Demacia
Expansion Foundations
Rarity None
Cost 5
Attack 6
Health 6
---
Card Text
When I'm summoned, give other allies +1|+1 this round. Round Start: Rally.
---
Keywords
Rally - If you don't have one, gain the attack token. You can attack this round.
Regeneration - Heals fully at the start of each round.
Round Start - Get this effect when the round starts.
---
Flavor Text
"You think me rigid. Single-minded. Predictable. I am rigid, for nothing can sway me. I am single-minded, for I believe in Demacia. And I am predictable, for I will surely defeat you."
---
Related Cards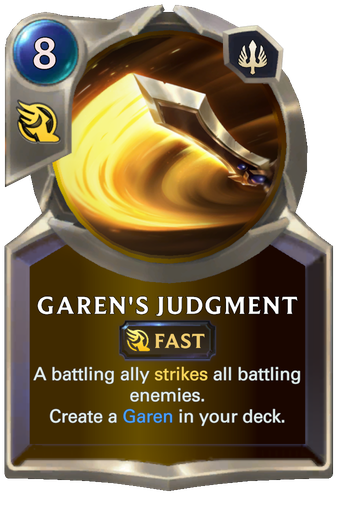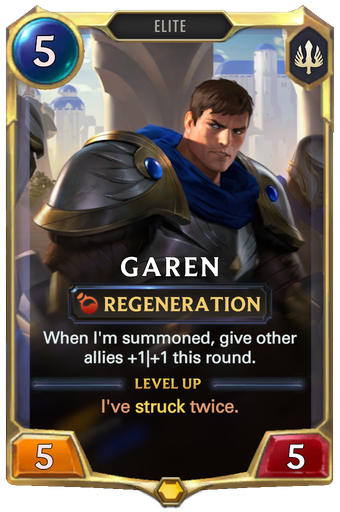 ---
Garen Guides