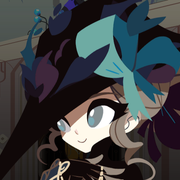 Echo
Content Squad
Joined 05/29/2019 Achieve Points 855 Posts 298
About Echo
I'm here to kick ass and make needlessly long comments for cards with lots of random effects to find the percent chance of getting a specific outcome, and I'm all out of ass to kick. I need to be liked and upvoted by the community or else my life is pointless and I will sink back to the depths I once came from only to return when something comes out that I want to make a comment on.
Aside from that, I like to play the only real decks in the game, that being ones that I either lose or kill someone within 5 minutes and require the same mental capacity of a toddler to play.
Oh, and I play Magic, mainly commander but also a bit of modern, standard, and hopefully soon pioneer. Here's a link to my current decks.
If you are interested in talking to me directly for some godforsaken reason, my discord's Echo#2553, I tend to be less of a satirical shitter when talking to people directly I promise.