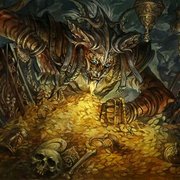 MarvelOfRain
Joined 05/31/2019 Achieve Points 210 Posts 30
About MarvelOfRain
I am from Czech Republic and have been playing HS since beta (with pauses) and MTG even longer.
I like playing all kinds of decks and strategizes as long as they are interesting and feel good to play, but I especially enjoy stealing/copying my opponent's cards in any way imaginable.
You can usually find me playing around rank 5 - legend on Europe or in my local game store jamming a game of Commander.