With new cards being added to MARVEL SNAP's Series 5 every month, the developers at Second Dinner have been promising its players that cards from Series 4 and 5 would eventually make their way down to the lower Series. Today, we got a glimpse of what that will look like, with their announcement of the game's first ever Series Drop.
---
Series Drop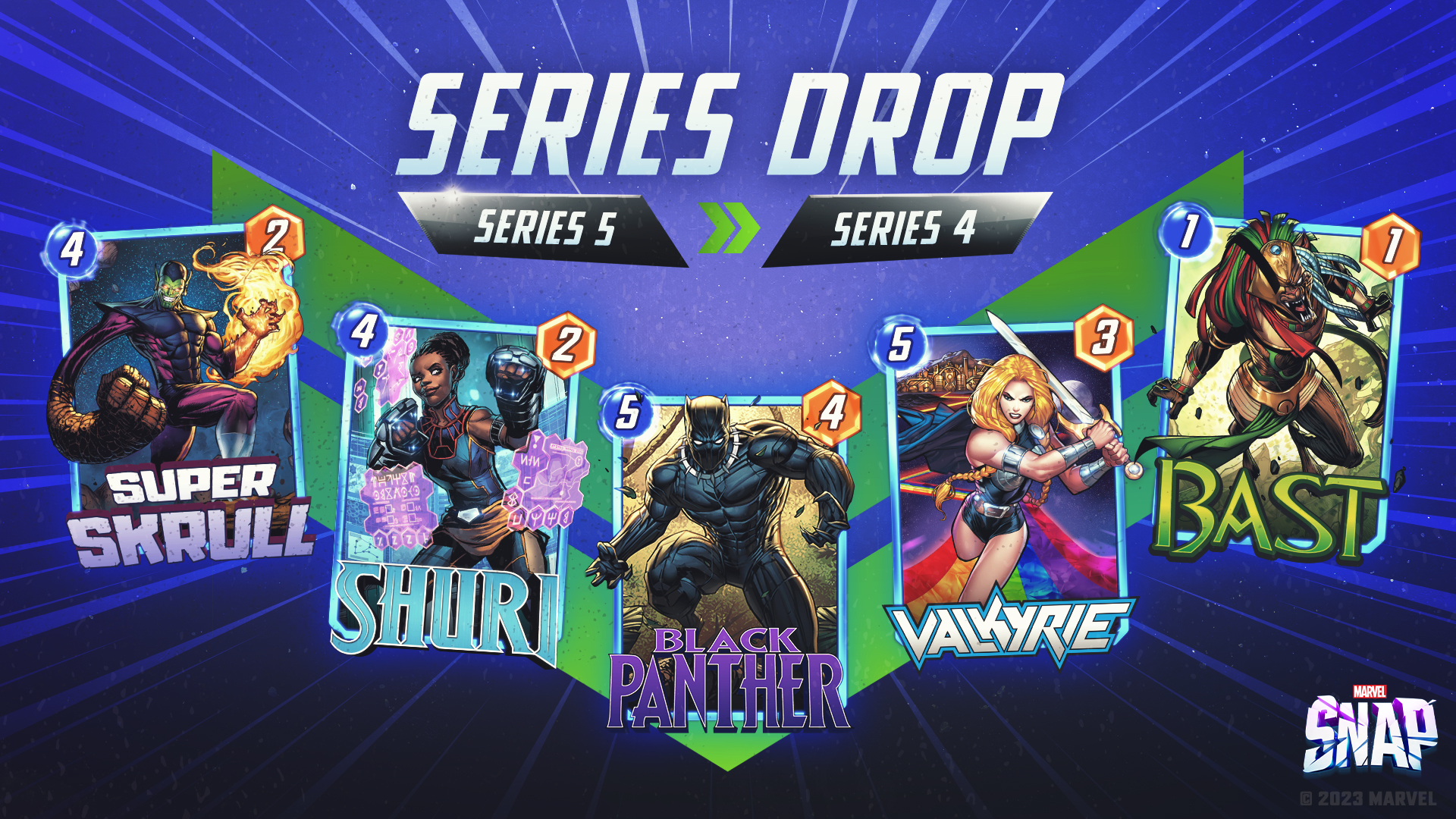 It's been a couple months since we introduced Series 4 and Series 5 cards, and we're excited about our first-ever Series Drop! With every Series Drop, some Series 5 cards will move to Series 4, and some Series 4 cards will move to Series 3.

We look forward to doing a Series Drop every month! Series Drops currently require a patch, so the exact date and time may vary. The patch with this Series Drop (and the ability to Battle friends!) is currently planned for January 31st, though if we run into last minute issues we may choose to delay for a little longer to make sure things work correctly.

All cards will eventually become easy to obtain through enough Series Drops. However, there are currently two cards that we do not plan to drop down a series: Our favorite 6-Cost supervillains, Thanos and Galactus. They're just too dang epic.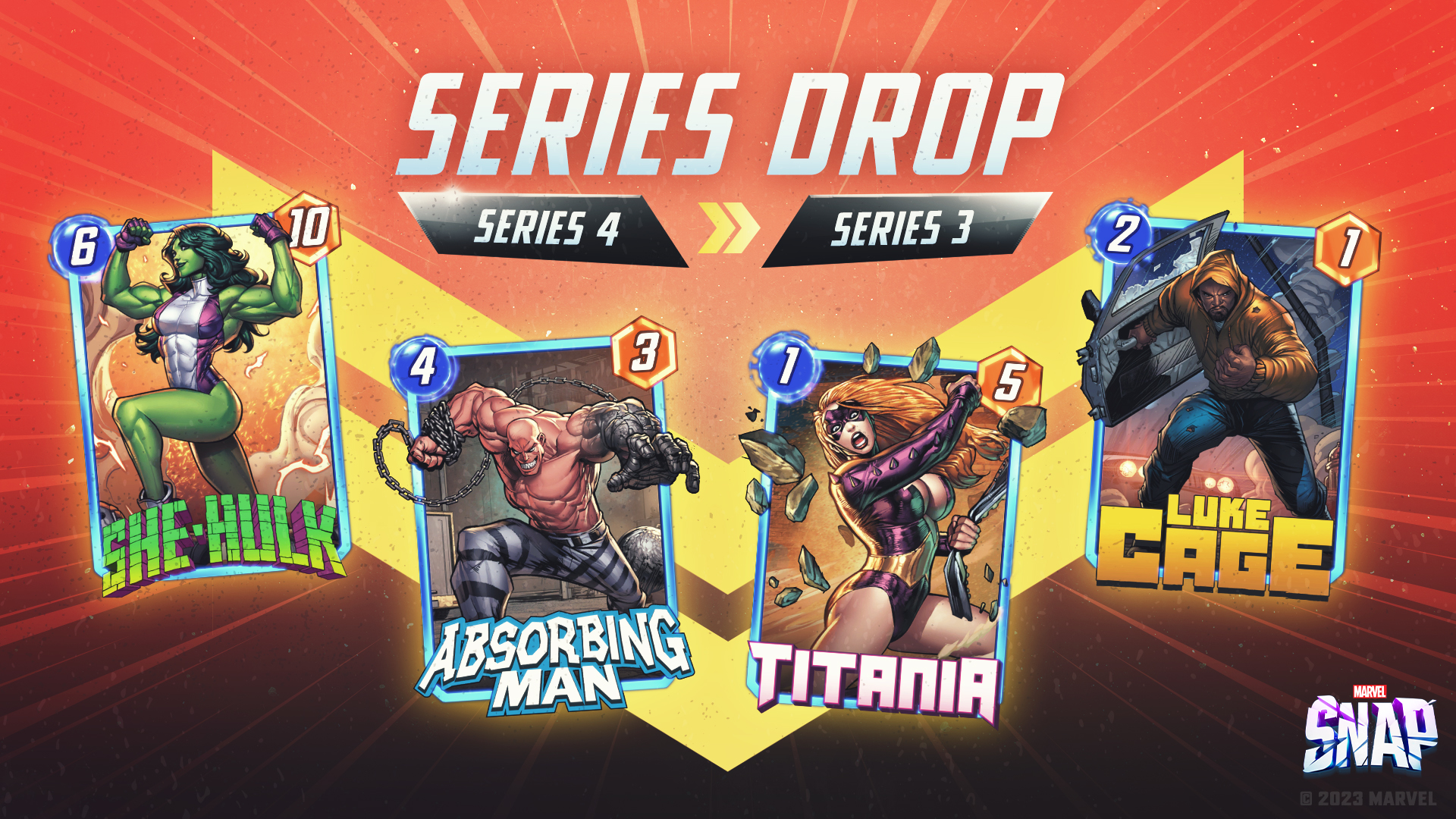 For this month's Series Drop, the Series 5 cards moving to Series 4 are:
The Series 4 cards dropping into Series 3 are:
As you may have noticed, with the new Series Drop, they've changed the road the Season Pass cards travel. Previously, a Season Pass card was added to Series 5 after their Season ended, then moved to Series 3 during the Season that started eight weeks after their initial release. Now, that migration will instead be from Series 5 to Series 4:
Since Black Panther will go to pool 4 next month, can we expect the other season cards to get the same treat? Basically will every season card drop to pool 4 after 3 months?

Stephen: Yes Silver Surfer will follow the same path the next month
The team is also planning on making unspecified improvements to the Token Shop, targeted at players who haven't collected every card in Series 3.
---
First Edition
Alongside, the Series Drop, the game will be adding "First Edition" badges to Series 5 cards as a way of marking the players who bought (or earned) the card when it was still part of Series 5.
We're excited to announce a new feature that we're working on: First Edition Badges! If you acquire a Series 5 card before it moves down a Series, that card will show a "First Edition Badge" when you inspect it. It's a way to show that you got the card when it was brand new. This feature will take us some time to build, but our goals are to retroactively apply First Edition Badges to cards earned before the feature comes online AND to show the Badge on all variants and Infinity Splits of the card!
---
How do you feel about the upcoming Series Drop? Any soon-to-be Series 3 cards that you're anxious to get your hands on? Share your thoughts in the comments!