We've got good news! Marvel Snap is getting Spider-Man themed Twitch Drop freebies for tomorrow's opening night at Gamescom. Here are the details!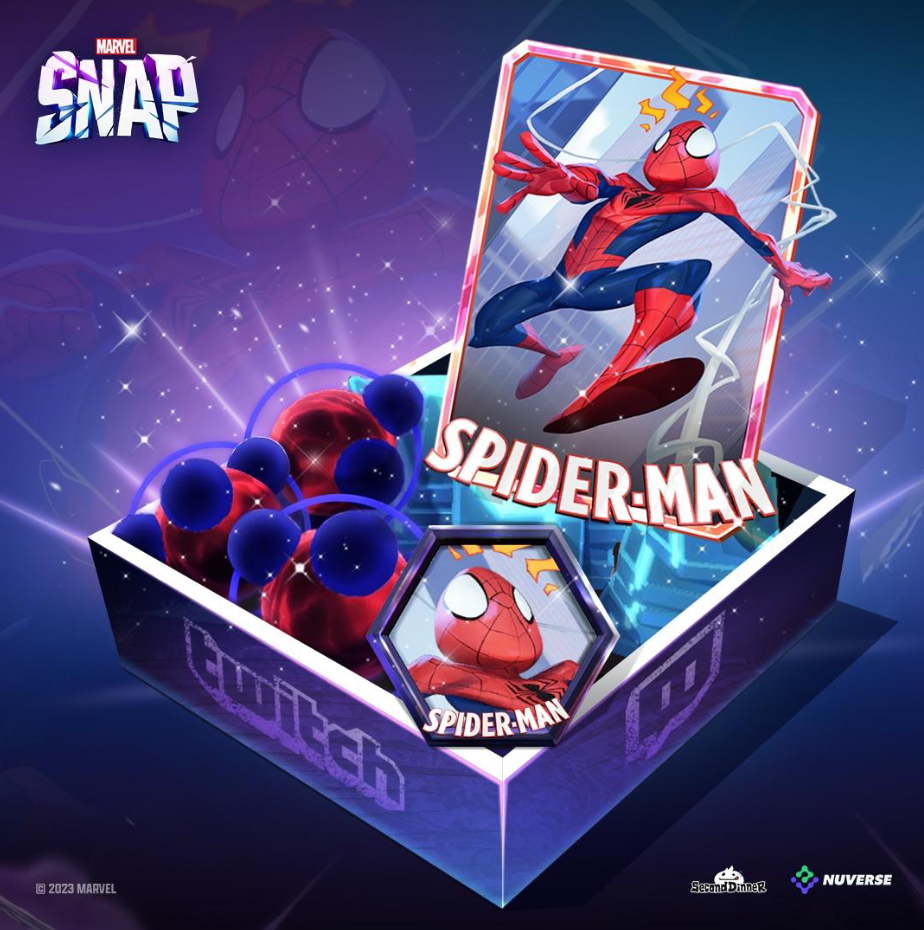 Quote From Marvel Snap Discord

Tune into Gamescom Opening Night Live 2023 starting on August 22nd at 11AM PT for a special MARVEL SNAP announcement. Earn AWESOME rewards while you're watching the main stream OR any Special Events co-stream on Twitch! Just make sure your Twitch and MARVEL SNAP accounts are linked and watch for 30 minutes to unlock rewards:

Spider-Man Card illustrated by Max Grecke
Spider-Man Avatar illustrated by Max Grecke
65 Spider-Man boosters to level up your card!

Already have Spider-Man Variant by Max Grecke in your Collection? No worries! You'll receive a whopping 1200 Gold instead.

Details:

Start: Tuesday, August 22nd at 11 AM PT
End: Concludes with the end of Opening Night Live broadcast

Where to Watch: https://www.twitch.tv/thegameawards or any Special Events stream co-streaming Opening Night Live!

Link Your Accounts: https://www.marvelsnap.com/twitchdrops

How to Claim: Log into your MARVEL SNAP linked account to claim your rewards via Inbox! Make sure you login and claim your ONL Twitch Drops before Aug 25th! Twitch Drops unlocked during Opening Night Live will no longer be available to collect after August 25th.