Trading has been halted for Activision Blizzard's stock, ATVI, on Nasdaq Stock Exchange.

A "T1 Reason Code" means "News Pending - Trading is halted pending the release of material news", which indicates we should see an announcement from Activision Blizzard sometime tomorrow morning. It was rumored over the past week, via The Verge, that Microsoft was going to be finalizing the almost $69 billion dollar acquisition on Friday the 13.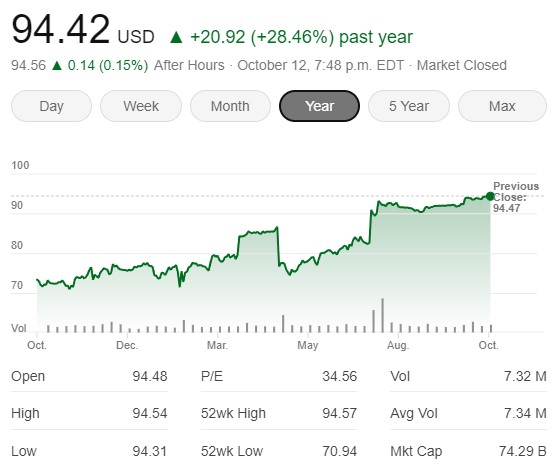 ATVI after closing on October 12, 2023.
With news pending, it looks like those plans are sealed and the announcement is on its way. Microsoft's ownership of Activision Blizzard brings a titan in the gaming industry to the Xbox family and it will be interesting to see where it goes with the titles for Game Pass and even the Xbox console itself, with not all of Blizzard's titles being present on console.
What do you think about the pending news? Is Blizzard joining Microsoft for the best? Let us know in the comments below.
---
Update
Team,

Today the CMA, the regulatory authority in the UK, approved our transaction with Microsoft.

We now have all regulatory approvals necessary to close and we look forward to bringing joy and connection to even more players around the world.

Our board chair Brian Kelly and I are incredibly proud of all of you and your accomplishments over the last four decades. We're excited for our next chapter together with Microsoft and the endless possibilities it creates for you and for our players.

With gratitude,

Bobby