As we near the release of Lost Caverns of Ixalan news has slowed down as spoilers have ramped up. While I will not be covering revealed cards in this article, there is plenty of other news surrounding the new set to cover.
---
Ixalan Product Delays: Commanders and Collectors
According to an article by Wizards, Collectors Boosters and Commander Decks will be delayed for Lost Caverns of Ixalan pre-release. Collectors Boosters will not be available at the start pre-release but Wizards expects them to be available three weeks after pre-release at the latest. Similarly, Commander Decks will have limited availability during pre-release, however more availability is expected November 17th.
This is not entirely unprecedented as Wizards has had a history of product delays close to release, however in this case the delays should have little impact on pre-release sealed and draft events. However there seems to be no concrete information regarding the availability of the Collectors Boosters, and if they are delayed by any substantial amount of time then brick & mortar stores will face issues with early sales on the new set.
---
Ixalan Commander Decks
The complete Commander decklists for Lost Caverns of Ixalan have been revealed this week, including the non-deck contents of the Commander Decks (i.e. Collectors Boosters). The four decks are each focused around one tribe (creature type) featured in the main set: Blue-Black-Red Pirates, White Black Vampires, Green-Blue Mermaids, and Red-Green-White Dinosaurs. Each deck will have supplementary non-tribal commanders in them, as well as new and reprinted non-legendary cards. Each deck will also contain the same supplementary products and sample Collector Booster as normal.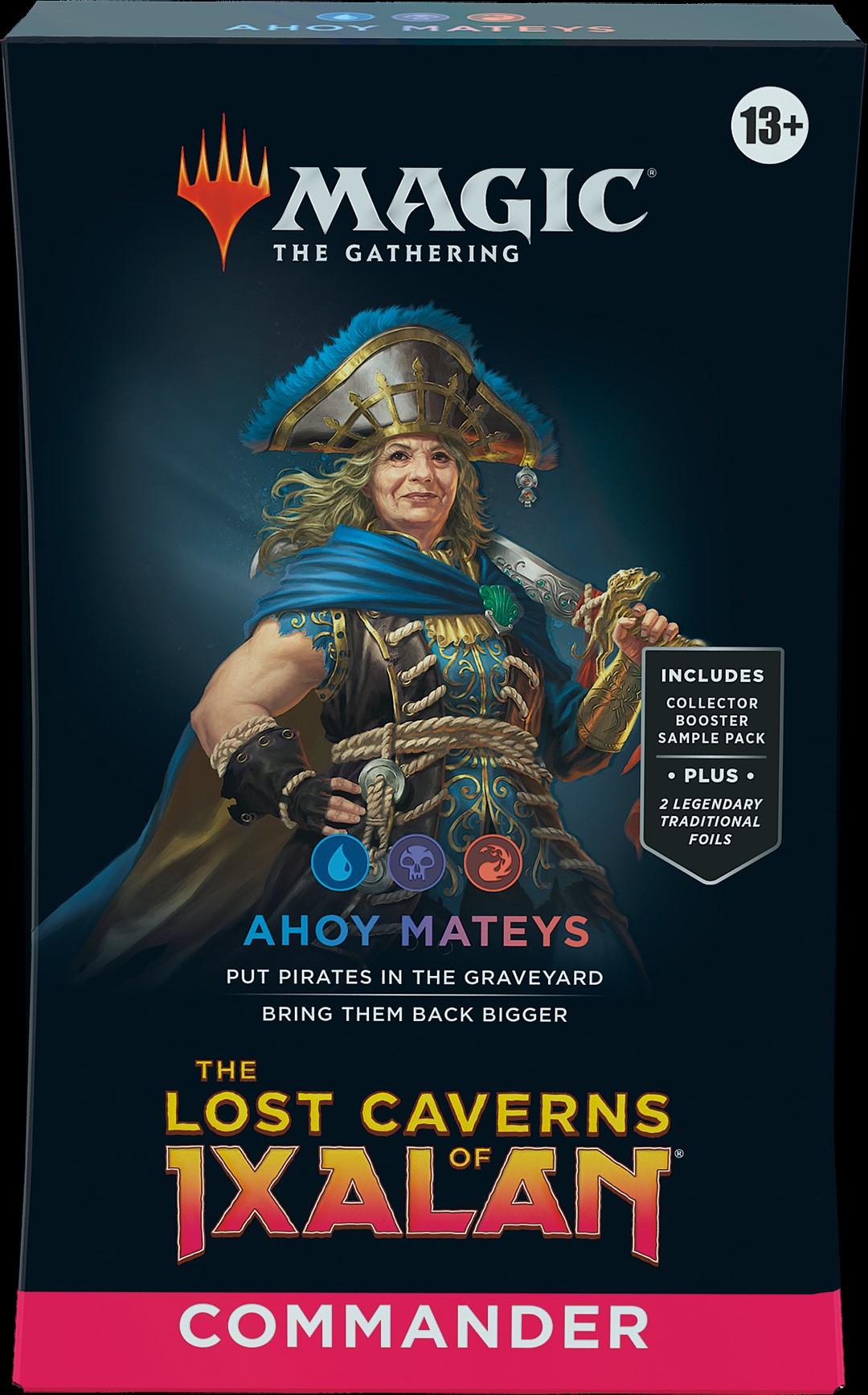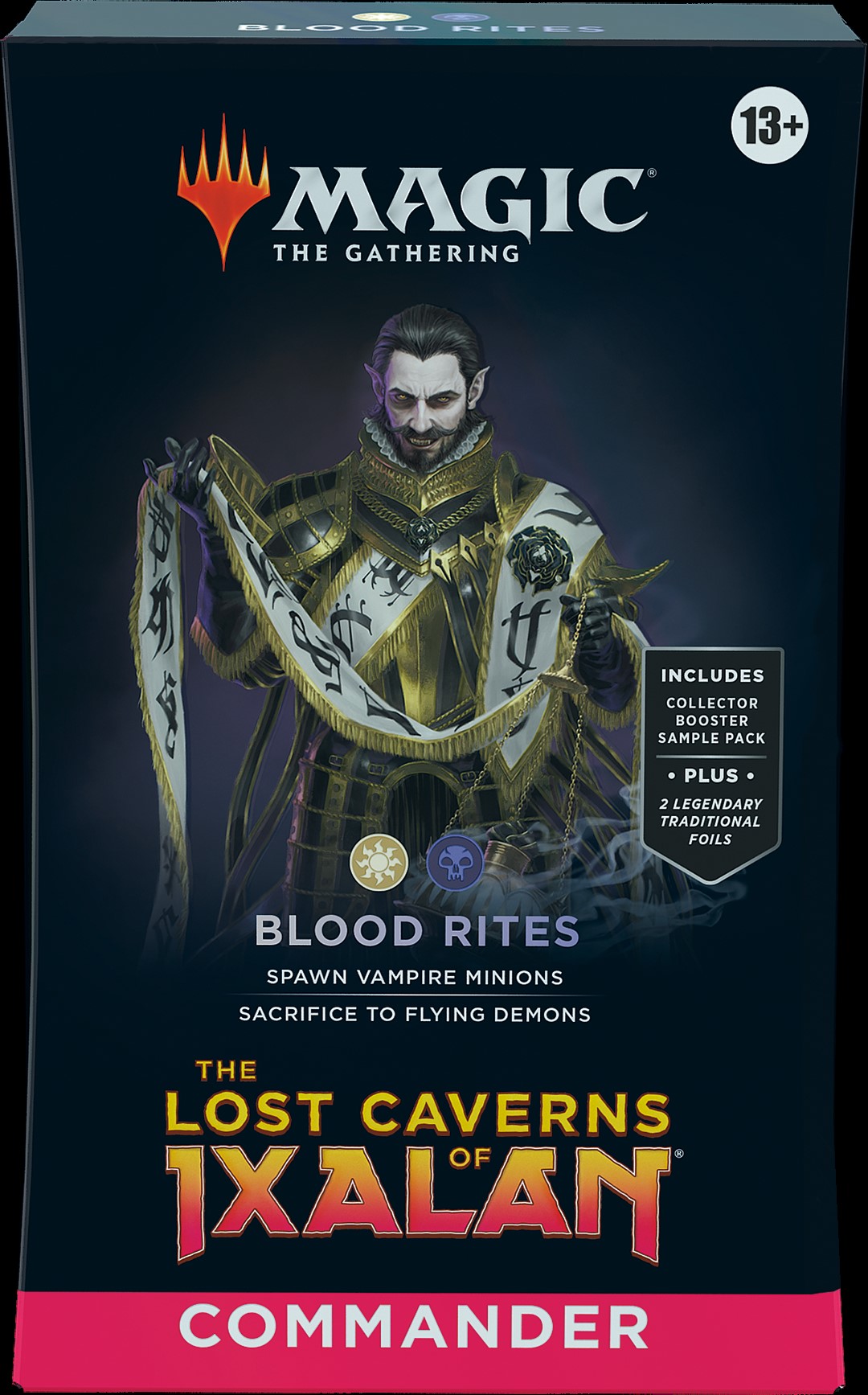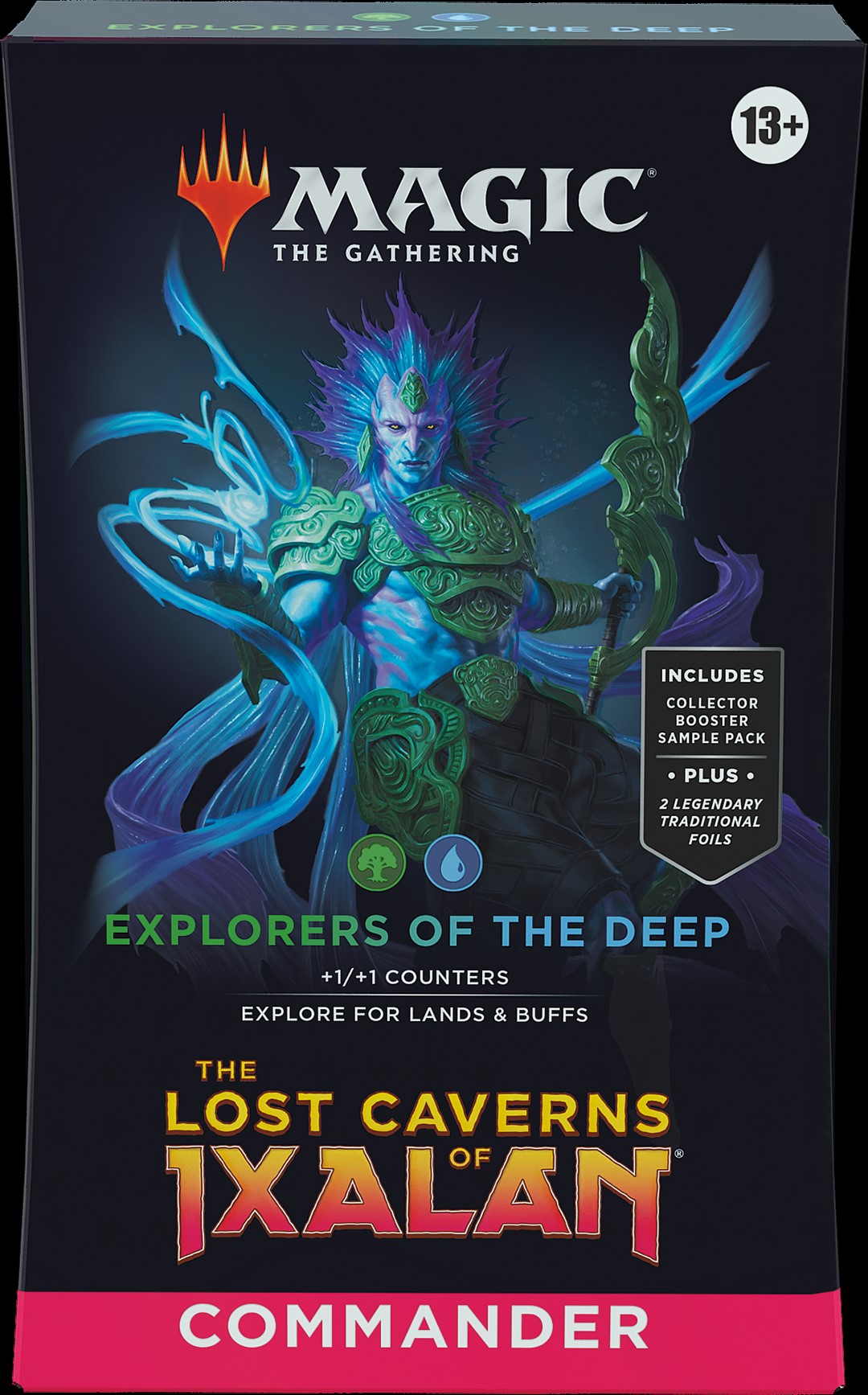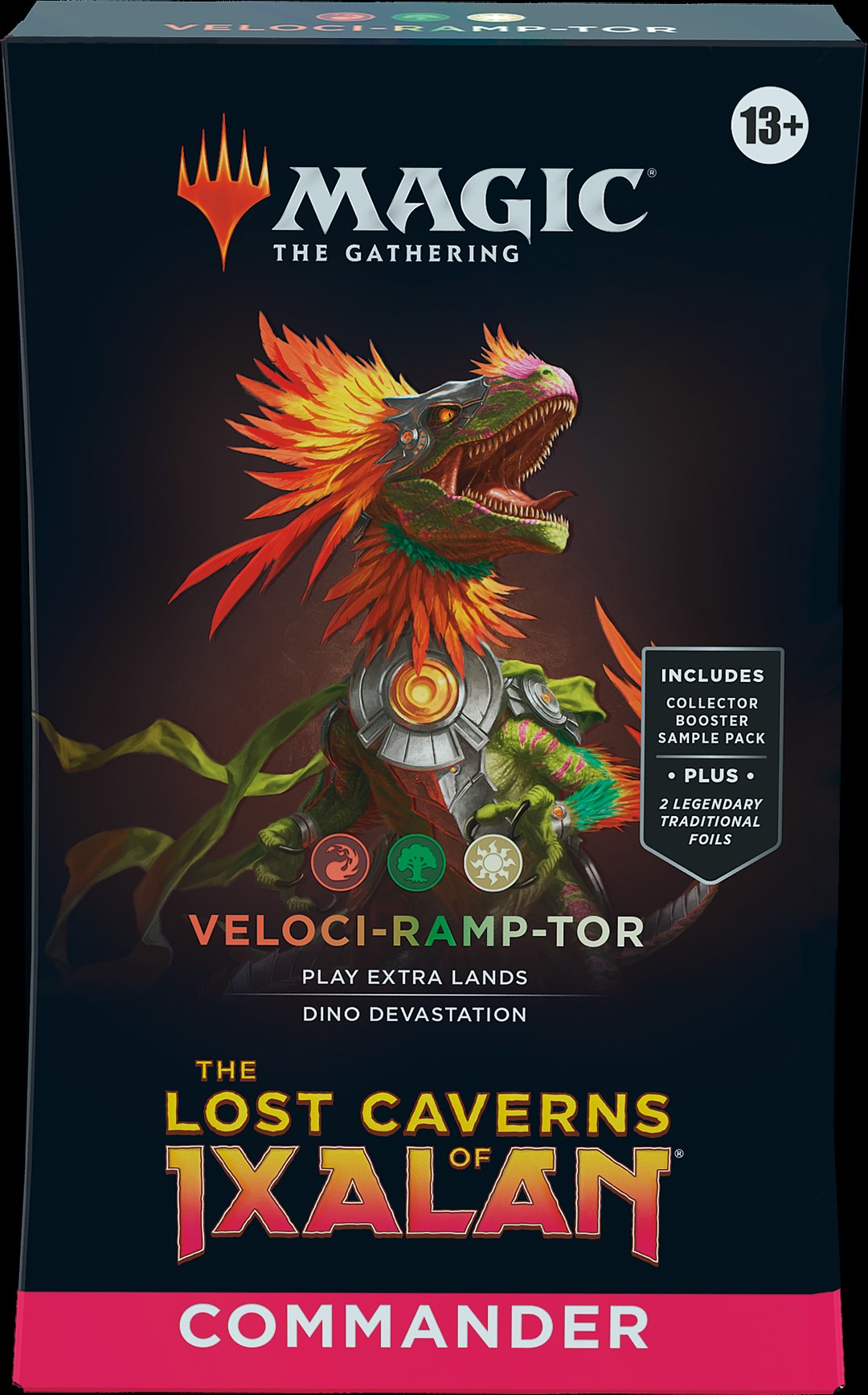 ---
Extra Life 2023 Charity Fundraiser: Events, Merch, and My Little Pony Secret Lair
Starting on October 30th and continuing until November 4th, Wizards started this year's series of fundraiser products and events in collaboration with Extra Life with the goal of raising 1.3 million USD for Children's Miracle Network Hospitals. This includes a My Little Pony Secret Lair (not legal in any format), an Arena event, My Little Pony themed bundles on Arena available until Nov 13th, various merch including hoodies and shirts. More information about the products available for Extra Life 2023 can be found on Wizards' website.
Extra Life Twitch Stream
From 12 p.m. P.T. to 8 p.m. November 4th Wizards will be streaming Magic with various gameplay twists and gimmicks. Donations during the stream will go to Extra Life, so be sure to check it out if you are interested in the charity.
---
That's it for this week, with spoiler season coming to a close and the set releasing soon most news has slowed down. After pre-release news will likely pick up about extra products (likely secret lairs) releasing in December and how Lost Caverns of Ixalan is fairing in competitive play.