BlizzCon's final panel, and the only one dedicated to Diablo IV, the "Diablo IV Campfire Chat" has concluded and we learned new information about next year's expansion, upcoming seasons, and more.
---
General
They are working on a way to switch between builds.
Living Steel improvements are coming. They understand it can be difficult to get.
More social features are being worked on and will be coming out ahead of the new expansion.
There are many items that can be very difficult to incorporate into builds and they are reviewing them.
They want items to feel like they've actually made you more powerful.
Not expected for season 3, but they want to get the Aspects out of your inventory and into the Codex of Power.
---
Vessel of Hatred Details
The expansion is going to a place we've visited before in Diablo 2 - the lush jungles of Nahantu.
Vessel of Hatred is releasing in late 2024.
They like expansions because it lets them take a large step forward.
New monsters and a new class are coming. The new class is completely new and has never appeared in a previous Diablo game.
They want to bring in offerings that are familiar, but new is good too.
If you are coming into the game as a new player in the expansion, you can skip the old content and go straight to the new stuff.
Mephisto did not intend to be trapped in the Soul Stone, so he is pushing against Neyrelle during her travels.
Nahantu is the new region we are visiting, which was previously known as Torajan.
Everything begins at the river gate. Nahantu has been closed off from Sanctuary for several decades, and now the gates are open.
The jungle is a wild and dangerous place. A living and breathing character of its own, expressing itself in different ways during the game.
Large branches wrap around the environment, and massive roots cross chasms.
The natural world flows into the architecture of the zones.
You can visit the original Diablo II Act III Kurast Docks.
It has been 72 years since the events of Diablo II, things have changed.
The original location where Mephisto was imprisoned can be visited.
They were happy to get 5 classic classes in Diablo into Diablo IV.
They decided to create a brand new class to bring something new into Sanctuary.
More news about Vessel of Hatred will arrive in Summer 2024.
There will be seasonal content at the start. They weren't super specific about exact timing, but they mentioned there would be something for everyone.
---
Diablo IV Season 3
They are adding more end game!
Leaderboards are coming via "The Gauntlet".

Reach World Tier 4 to compete in "The Gauntlet" a fixed-seed non-linear dungeon.
Every time you enter it is exactly the same.
Maximize your score by completing the dungeon to compete on the leaderboards.
At the end of the timer, all the loot from the dungeon will drop.
A new gauntlet will arrive each week.
The best players from each week are recorded in "The Hall of Ancients" a permanent leaderboard.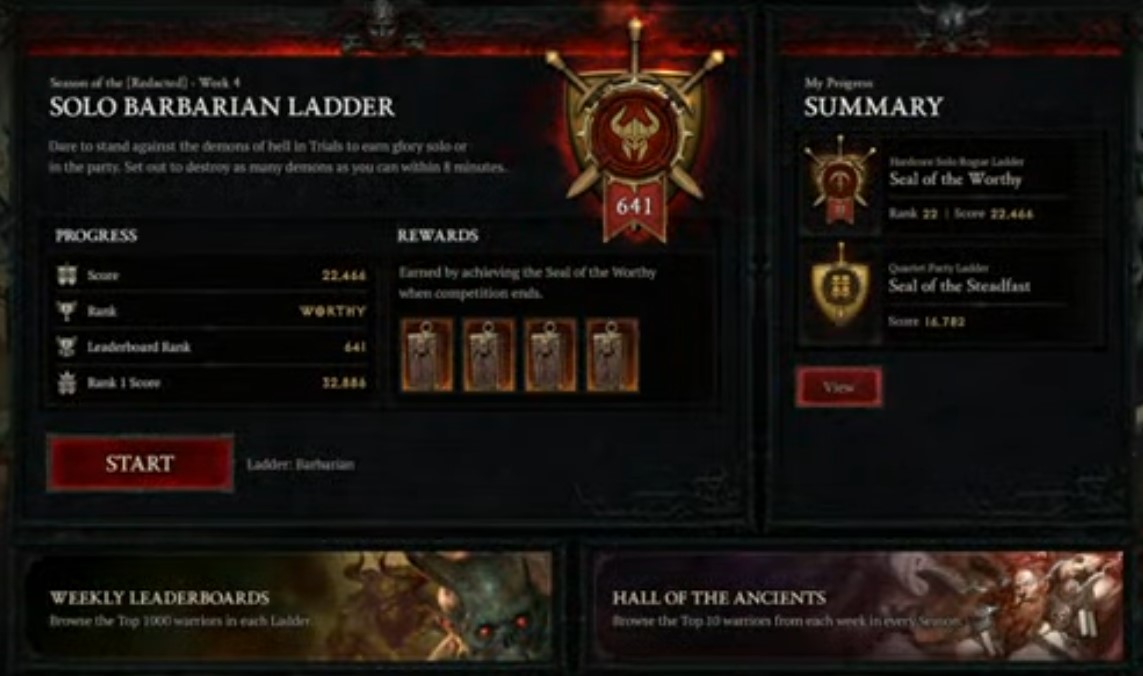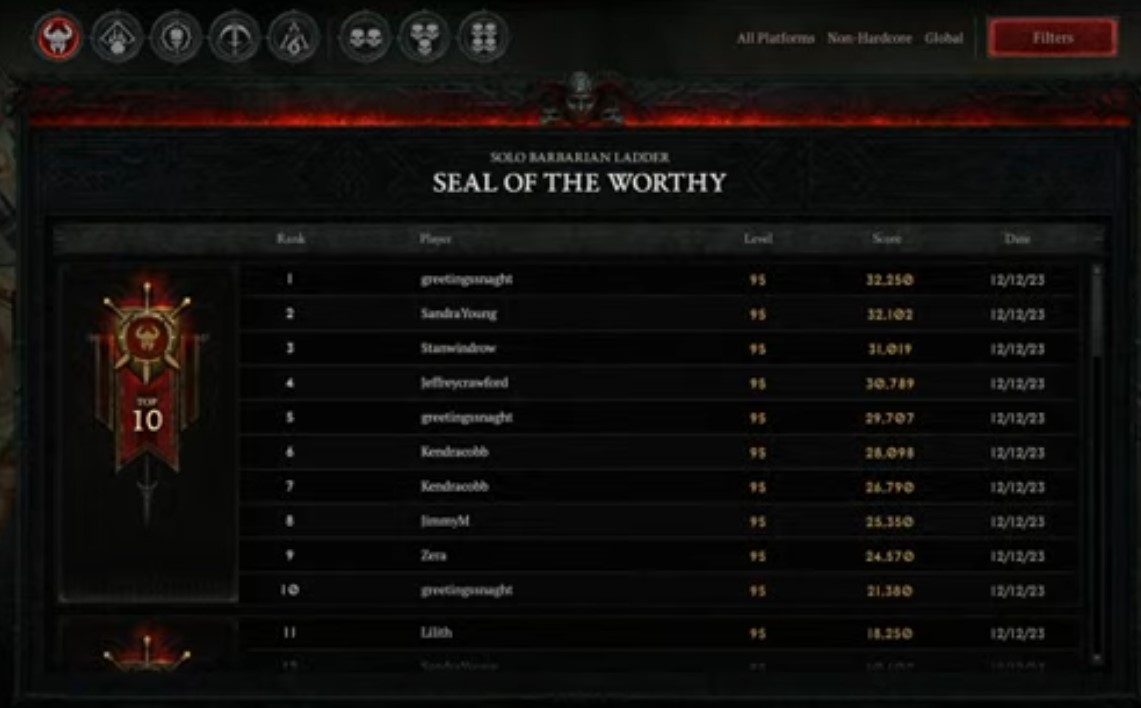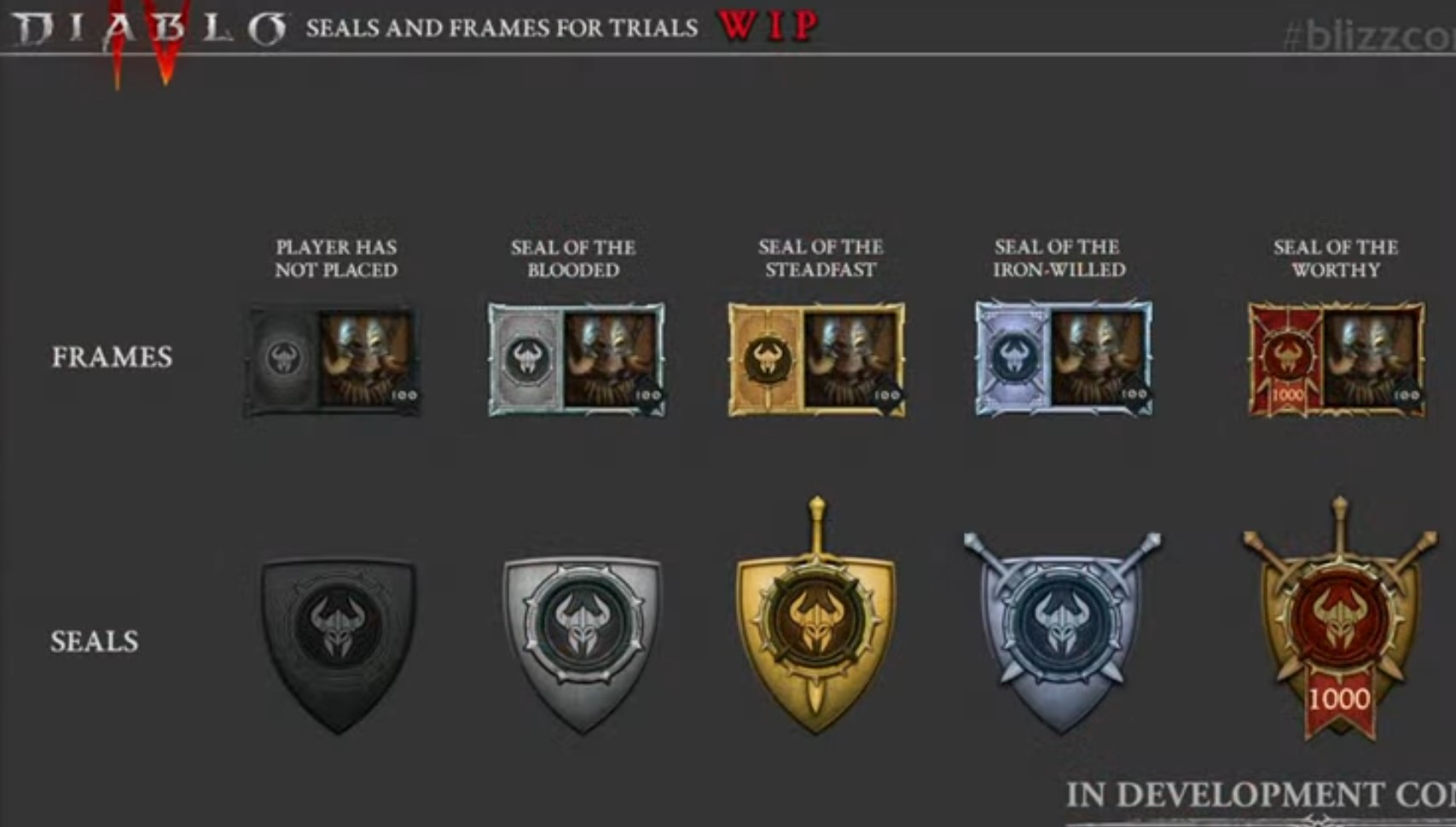 ---
Diablo IV Season 2
They have had a ton of community feedback and they are happy they could bring lots of changes in with Season 2.
A new roadmap showcases Patch 1.22 arriving November 7, the first holiday event, and a sneak at Season 3.
New Unique Rings are being added next week - "Malignant Rings".
Defeat Varshan to obtain the new rings which will help some classes gain great boosts to their kit.
Another update is coming for December 5.

Occultist will allow you to view the possible affixes an item can roll into. No more blind guessing!
Abattoir of Zir is a new event as a seasonal end game feature.

Feedback on it will tell the team if everyone wants to see it come back.
You get a recipe to complete the first tier, which flows into the next tier.
There are 25 total tiers in the Abattoir, with each one becoming more difficult to complete.
A new unique glyph is being added for completing the Abattoir.
You can level Tears of Blood up to level 200.

Midwinter Blight is a holiday-themed event arriving on December 12.


The locals are cold and feel miserable.
The Totem of Midwinter in town is central to the event. They are keeping details quiet.
Explore Fractured Peaks to find Frigid Husks - small events to take part in.
Earn resources to progress the event and unlock rewards.

They are talking internally about itemization but don't have announcements yet.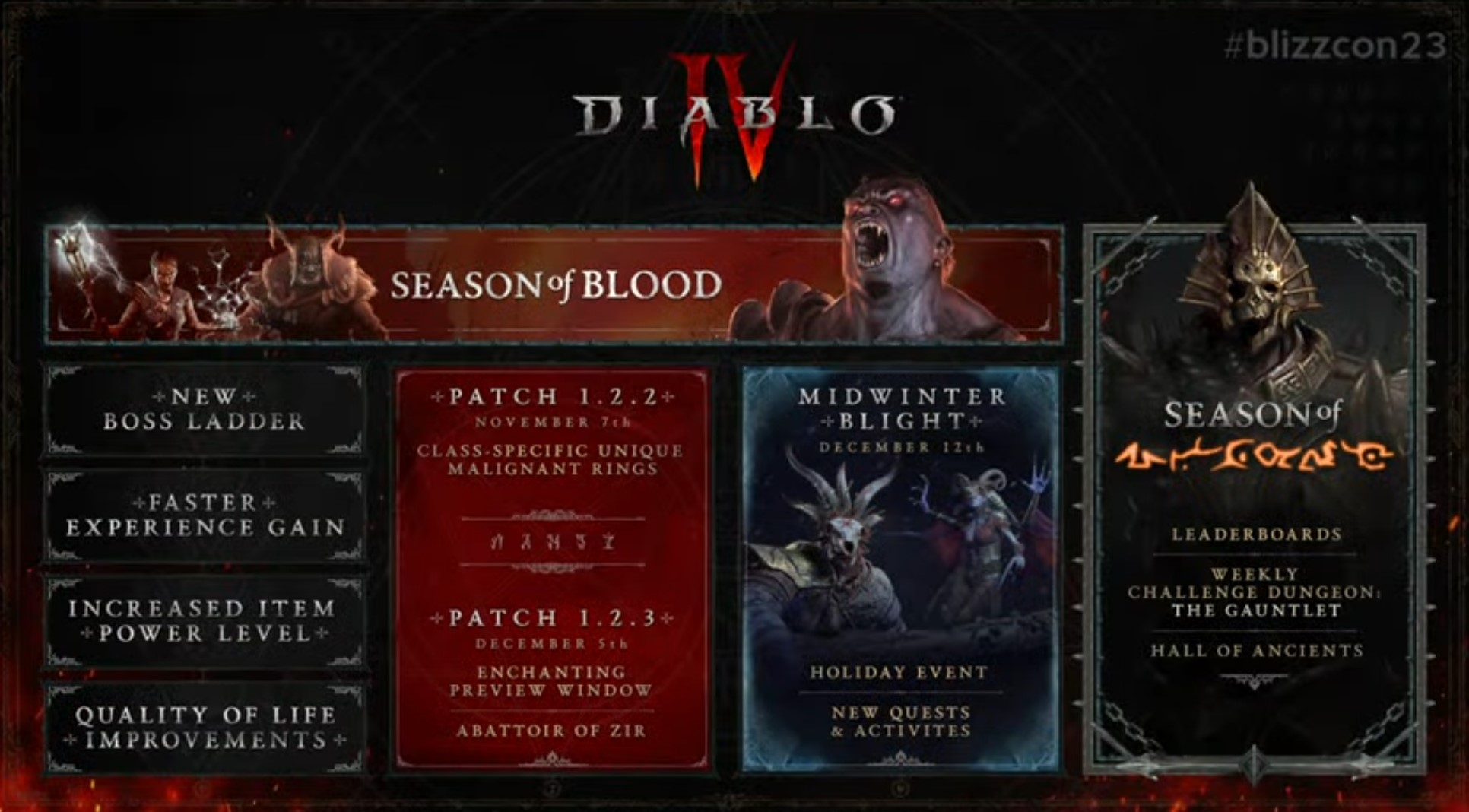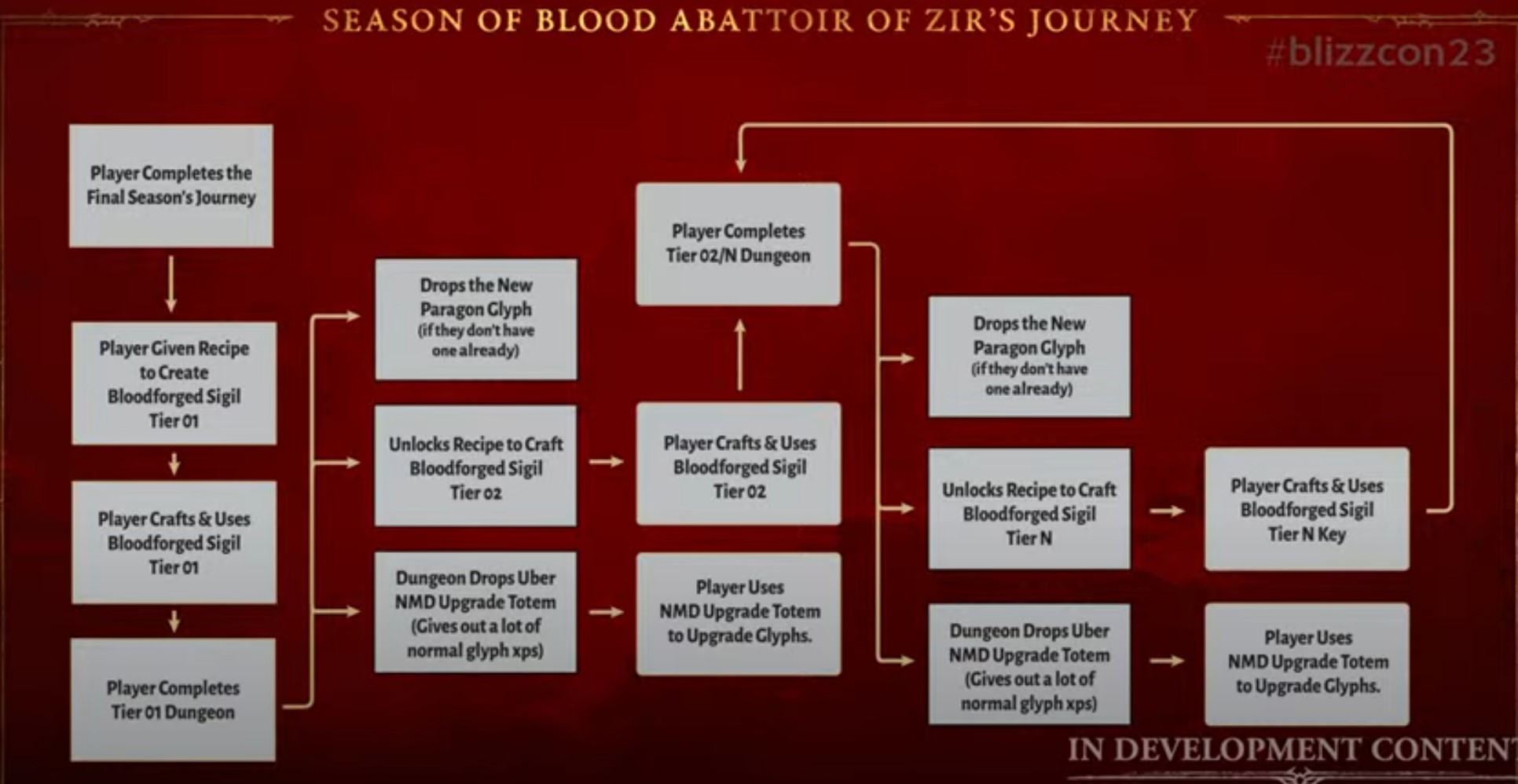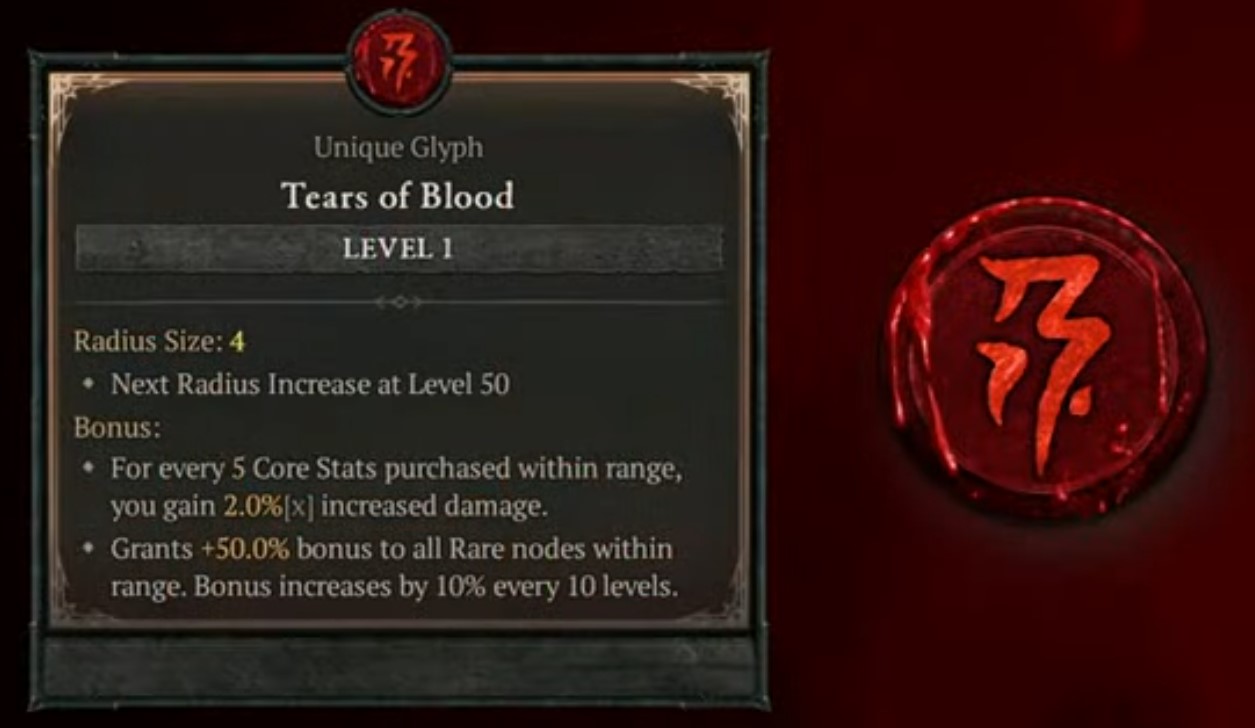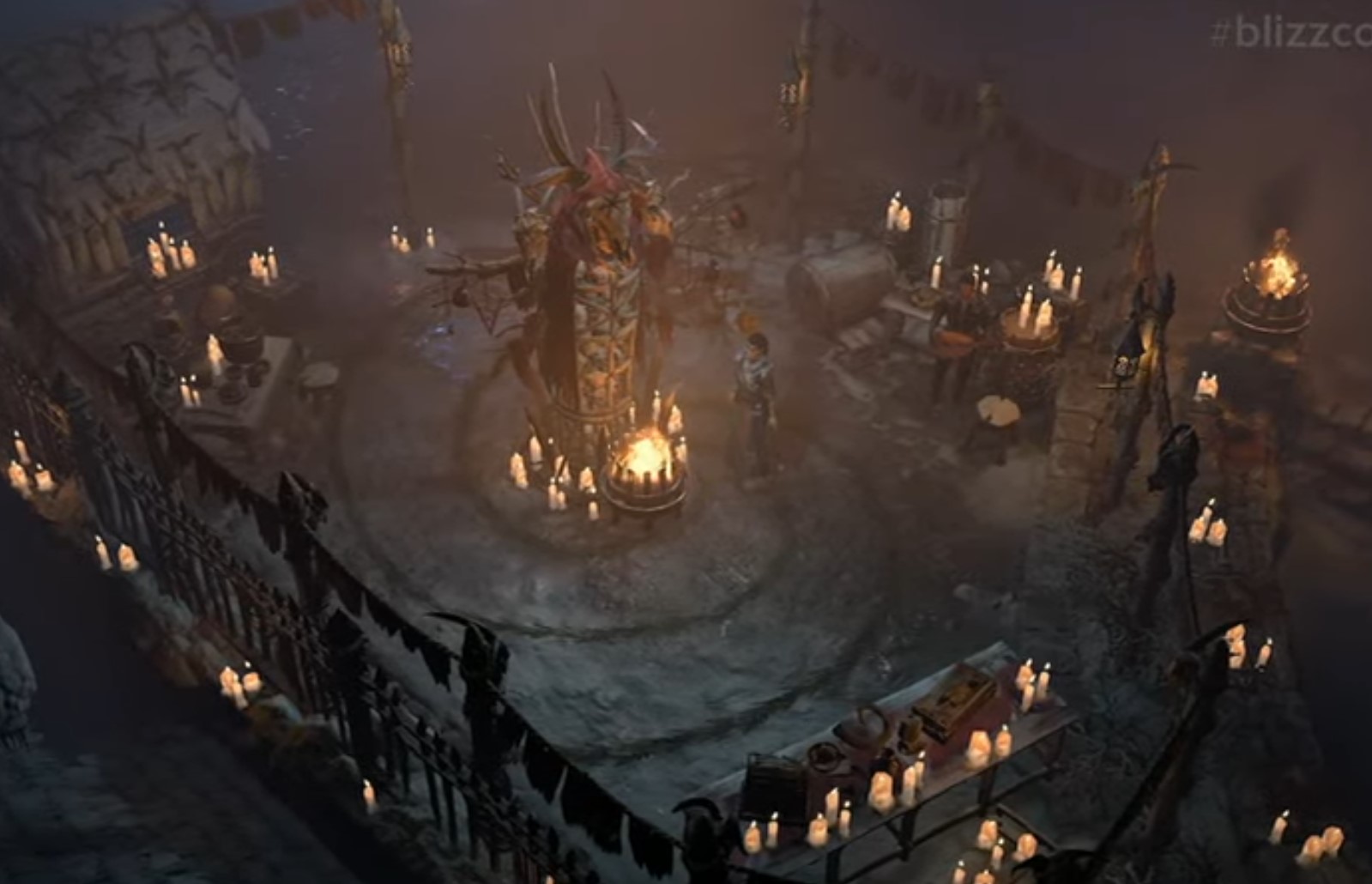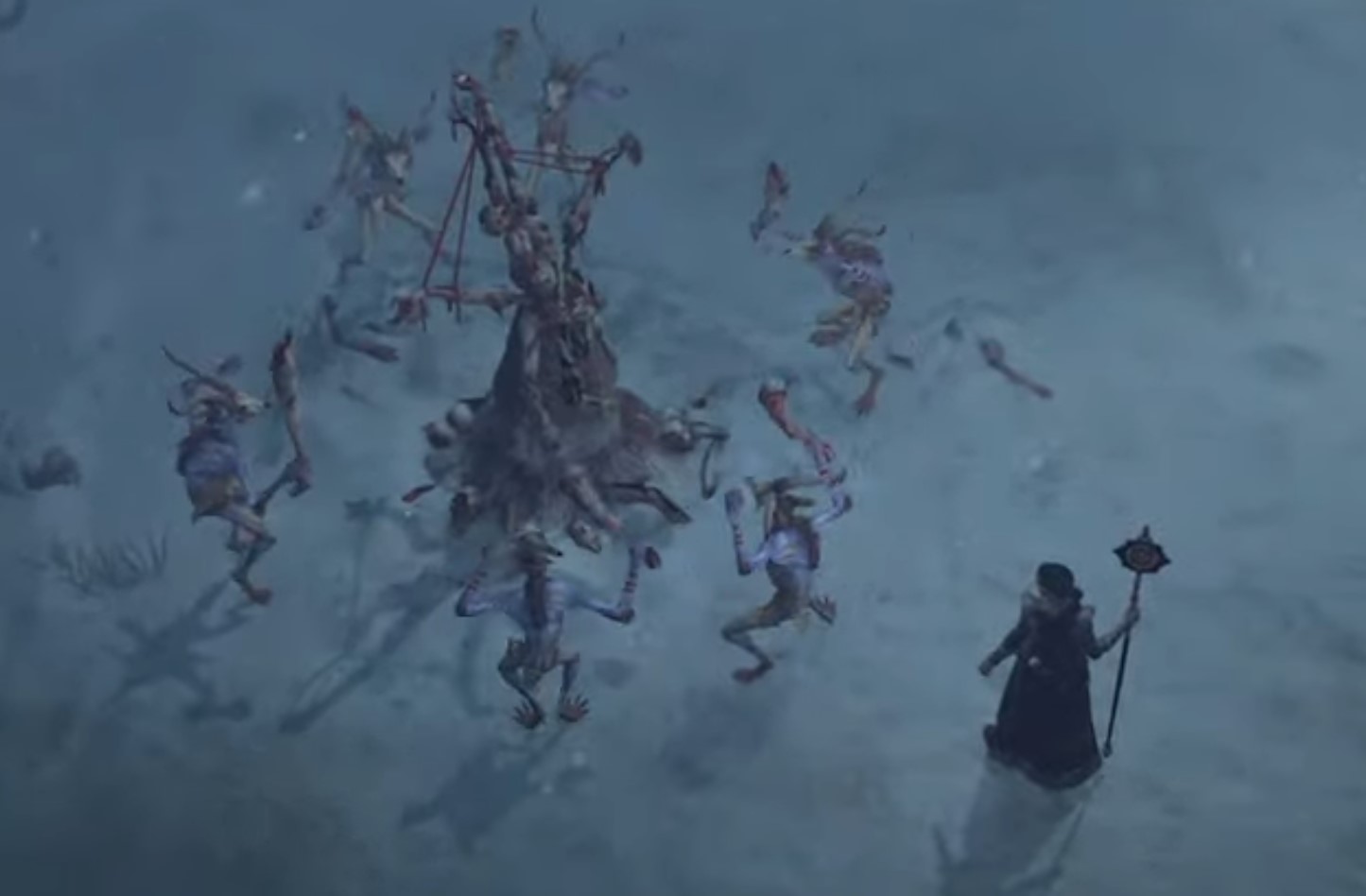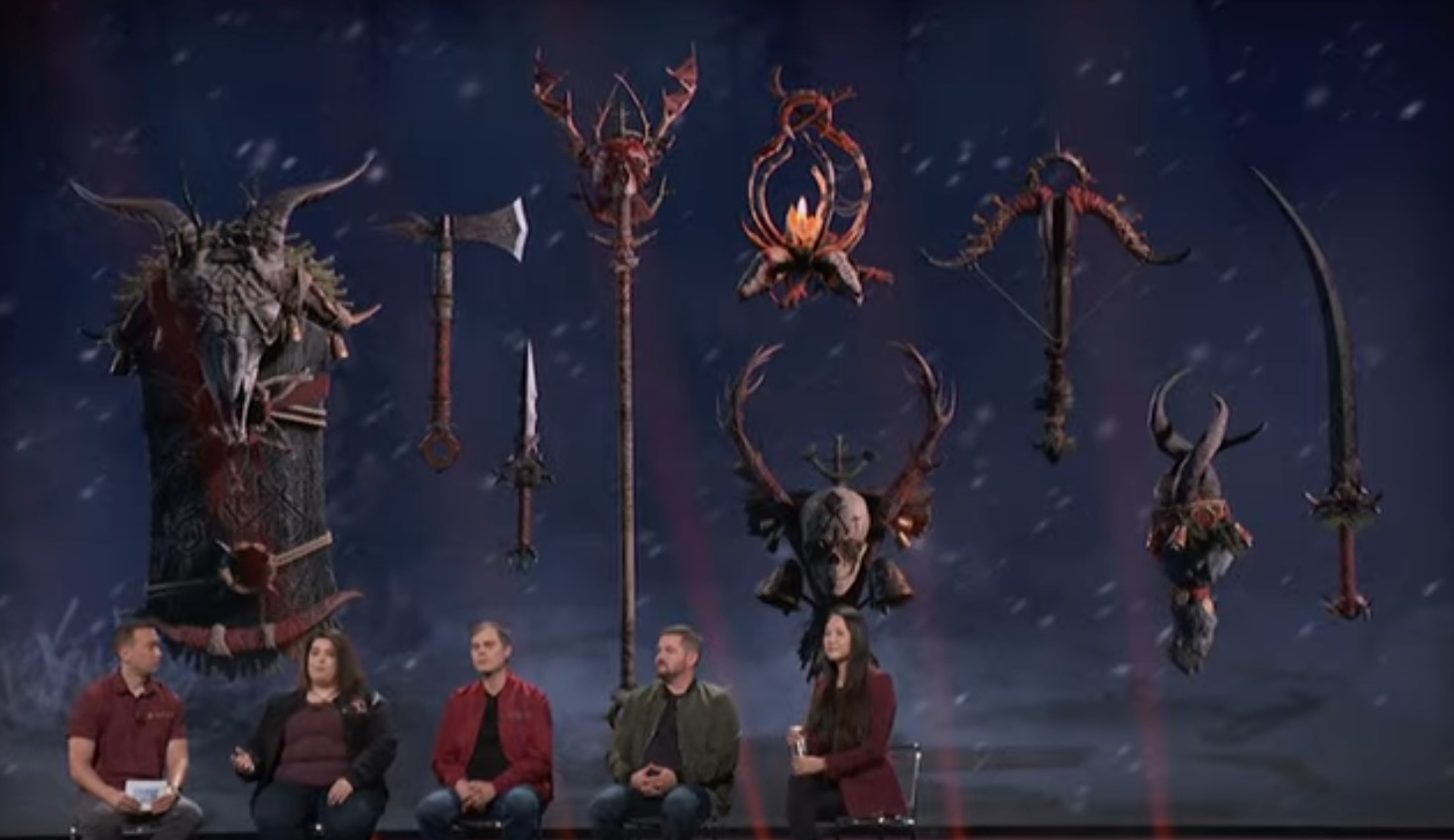 ---
BlizzCon 2023 on Out of Games
We're diving into the depths of BlizzCon! Here's everything you want to see!

---
Bonus Task: Comment on any of our BlizzCon 2023 coverage and earn a site title next week - "BlizzCon 2023"