The World of Warcraft Deep Dive panel just concluded! We've recapped the entire presentation for your convenience. It's been quite the whirlwind of information, including quite a few tidbits that weren't mentioned during the opening ceremony such as more interface updates, information on how to unlocked the new Earthen Allied Race, and additional details on the account-wide changes coming with The War Within.
---
Delves
Ion Hazzikostas is starting us off. We're looking at Delves first.
Delves are a quick adventure for 1-5 players. They are role-agnostic.
They are a capstone to the outdoor content experience, much like dungeons & raids are for group PvE content.
Design pillars: Variety, flexibility, progression.
They've learned lessons from Torghast, Island Expeditions, Scenarios, Horrific Visions and are applying them to Delves.
Delve vibe: "Unravel mysteries and seek treasure, in nooks and enclaves throughout the world."
All Delves are going to end with a room full of treasure. Some might have a boss at the end, others might involve puzzles etc. Delves will be more varied than dungeons.
Delves will be seamless - no loading screen. You enter some room, and you're suddenly in a Delve.
Delves will be tied to seasons. Each season brings new rewards, higher difficulty etc.
The Season 1 NPC companion, accompanying you on delves, is Brann Bronzebeard. There'll be a different companion each season.
Power up Brann and spec him to complement your playstyle: more survivability, help with tanking, more damage etc.
Great Vault 'World' row: Complete 1/4/9 Delves or World Activities for each tier. World activities are higher-effort outdoor content like World Bosses.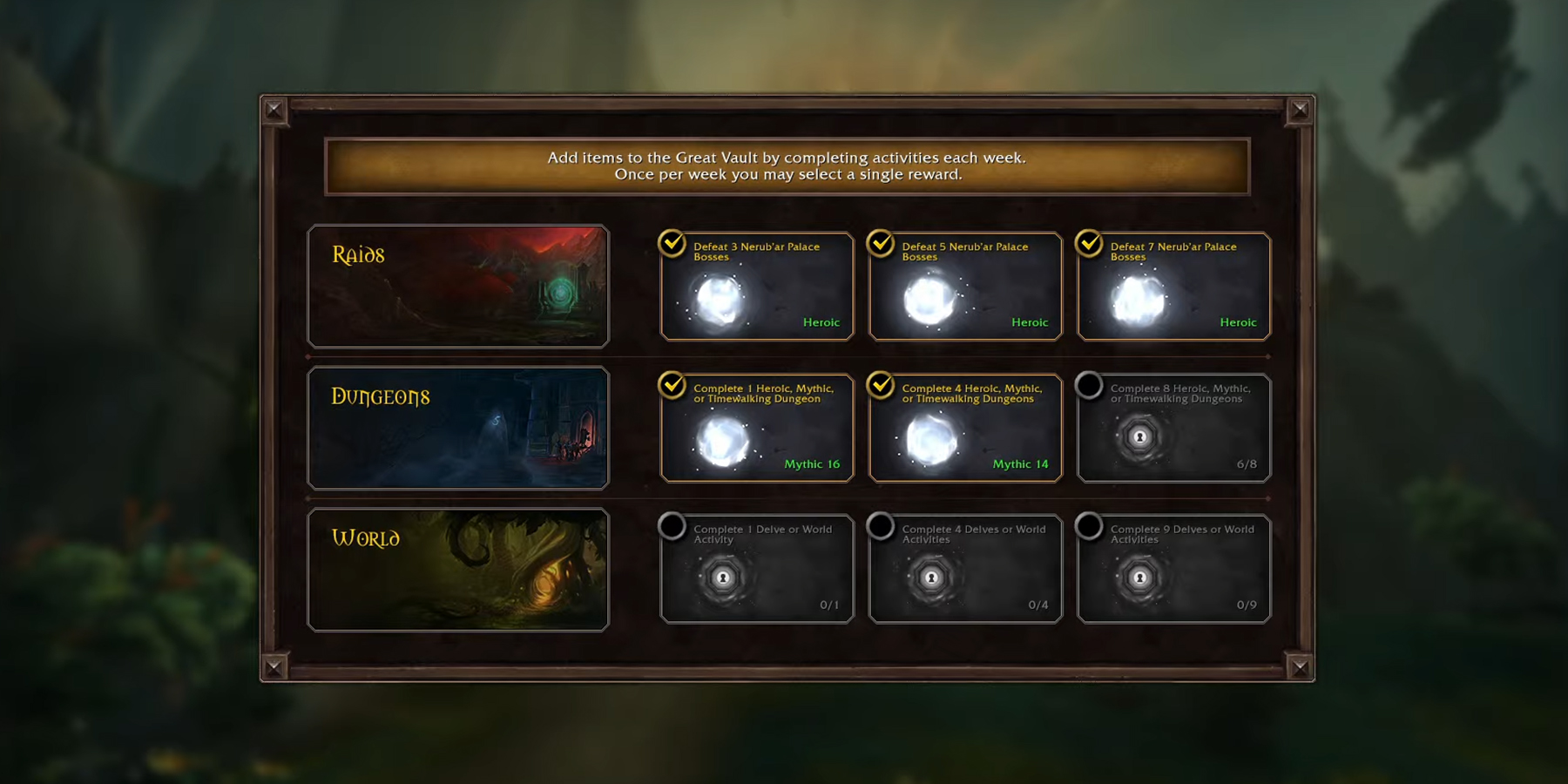 A day in the life of the Delve-runner:
You come across a structure and you decide to venture in. You are seamlessly entering the Delve event. There's a bunch of explorers inside that need your help!
They have an enchanted candle that can light the way of the dark building. However, it has very limited fuel. You, being the champion, are up to the task.
The light radius shrinks progressively as your fuel burns.
Inside, you run across a bunch of Kobolds. They'll put up a fight, but you'll take their candles, which will help fuel your light, so you can keep traversing the Delve.
Defeat some lieutenants, solve some puzzles, and eventually you reach the treasure room, filled with all sorts of treasure chests!
Some chests (Resplendent chests) might require special keys to open. These keys can be found in other outdoor content. The aim is to provide some greater rewards, with a cap.
If you come back to the same Delve the next day, you might find a completely different Delve encounter in the same place.
There are 12 Delves at launch, almost equally spread between the four zones.
New silly hats: Mushroom heads, candles, fish skeletons!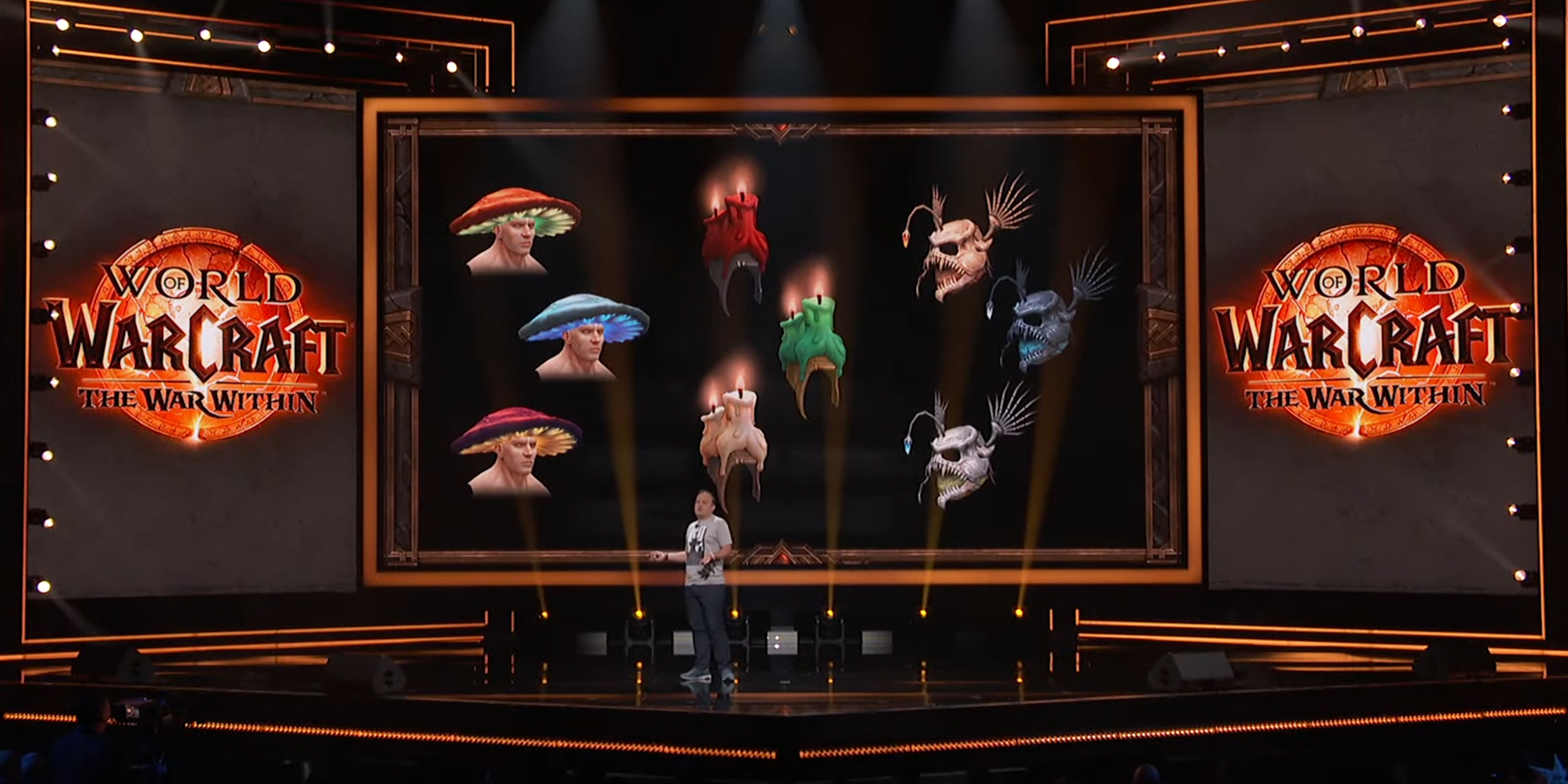 A new customizable flying mount will be available through thorough completion of the Delve season.
It's a flying machine with lots of swappable parts!
Certain Delve progress paths are also account-bound, such as Brann Bronzebeard's progression being one-and-done.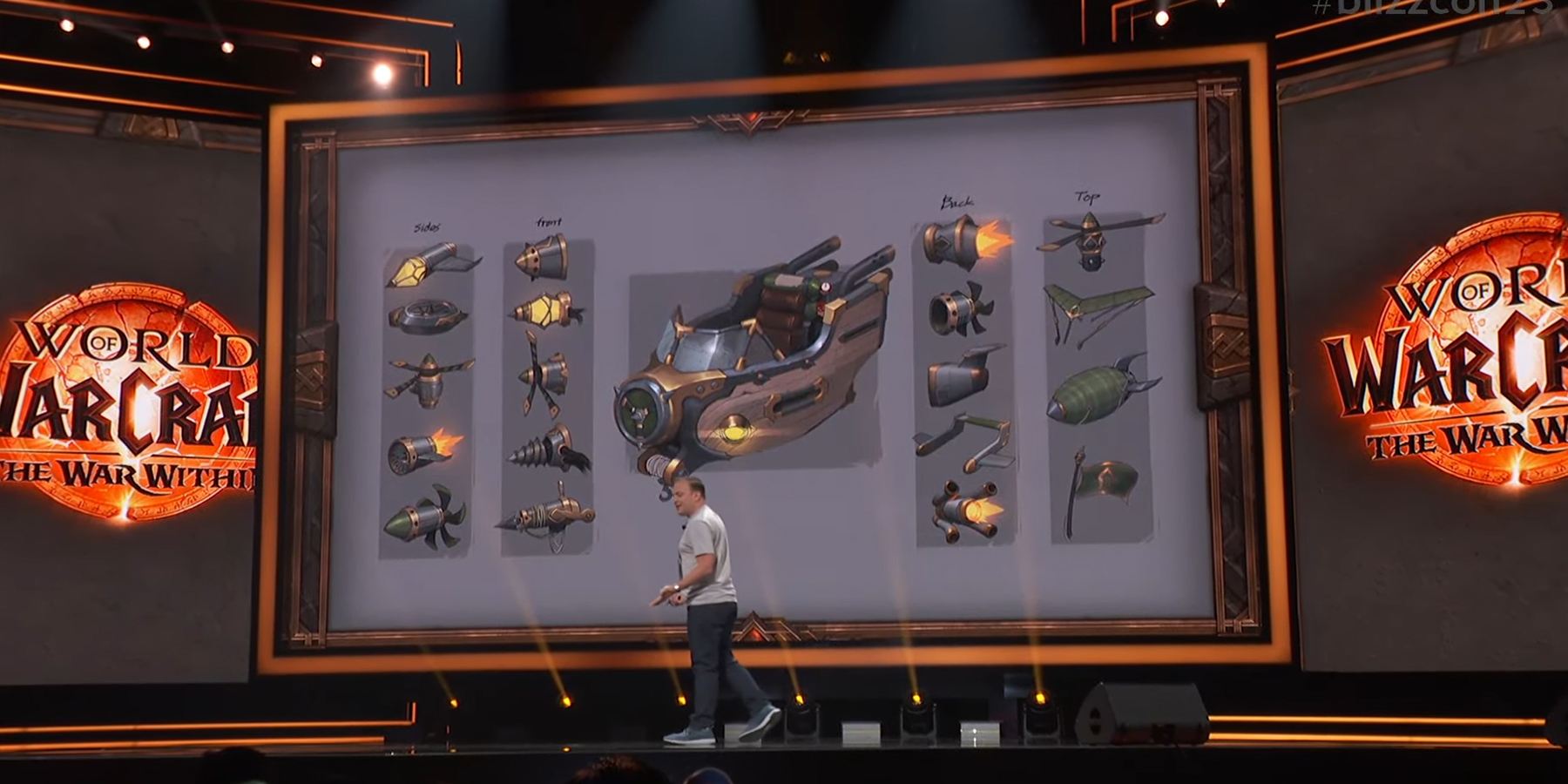 ---
Player Versus Player
PvP row is being removed from the Great Vault.
Instead, you'll get a whole lot more Conquest each week for better control over your gearing path.
New battleground! A 10v10 map set in The Ringing Deeps.
Inspired by Silvershard Mines, with a more symmetrical layout.
Push minecarts to collect resources while fighting over a central control point that changes the flow of the match.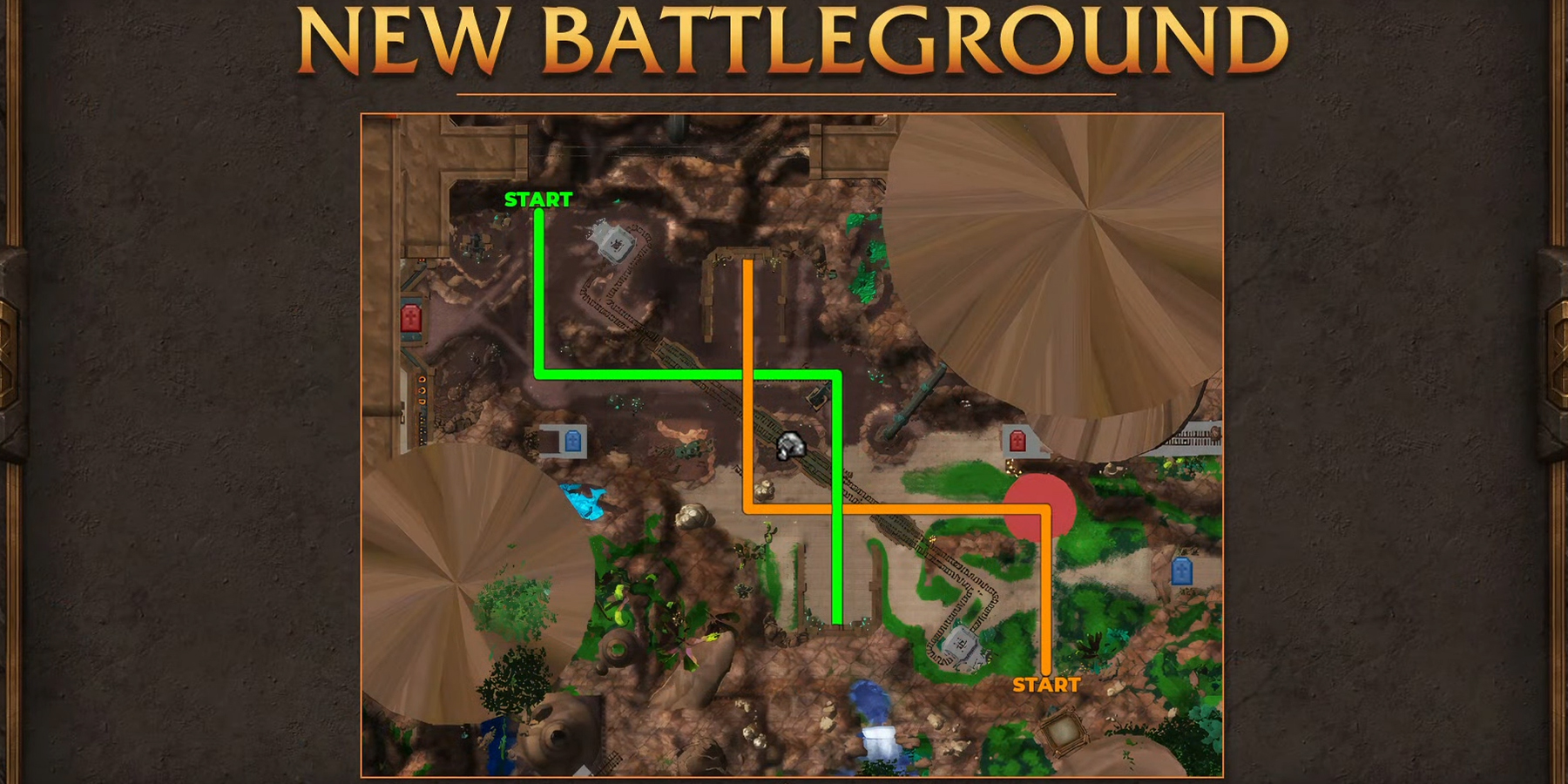 ---
Dragonriding
Dragonriding is here to stay! Called "Dynamic Flight" moving forward.
More mounts available for Dragonriding, including Invincible and Ashes of Al'ar! Invincible means all horses will be able to dynamically fly.
Hundreds of mounts will be able to dynamically fly.
In 10.2.5, you'll be able to Dragonride across the entire world!!!!!!!!!!!!!!!!!!!
You'll still be able to use normal flying if you wish, by simply toggling between Dragonriding and "TBC flying".
Dynamic flight will be available from the start of War Within.
Normal flying will be unlocked shortly after hitting level 80. No rep requirements!
Dragonriding glyphs will be moving to an evergreen system.
Some current glyphs will only remain active on the Dragon Isles, while others will remain 'core'.
Dynamic flying will be the new default for leveling players. Earn Dragonriding points as you level!
---
Warbands
Warbands! Account-wide everything. We'll see.
Two thirds of players who have a level 70, have multiple level 70s.
Half of players have three or more.
Focus on making it convenient & flexible to play alts.
The system will not make your main more effective if you have more alts.
Warband bank! It's basically a Guild Vault! 8x14 slots per tab!
Any reagents you deposit in the Warband bank, you can use them for crafting on any character.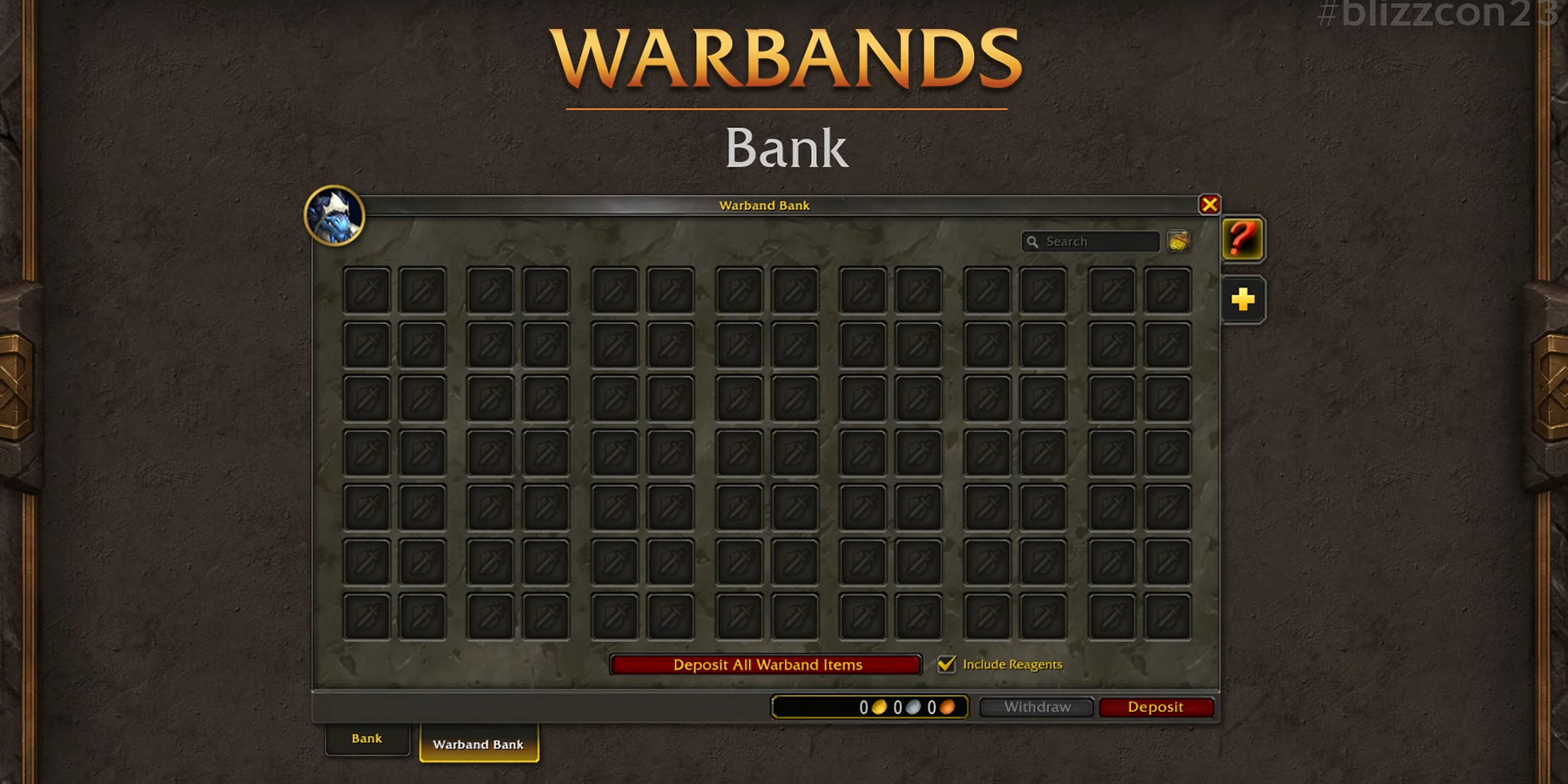 New item type: "Warbound Until Equipped". Basically, you can send this item to any of your characters, and it only becomes Soulbound when you equip it.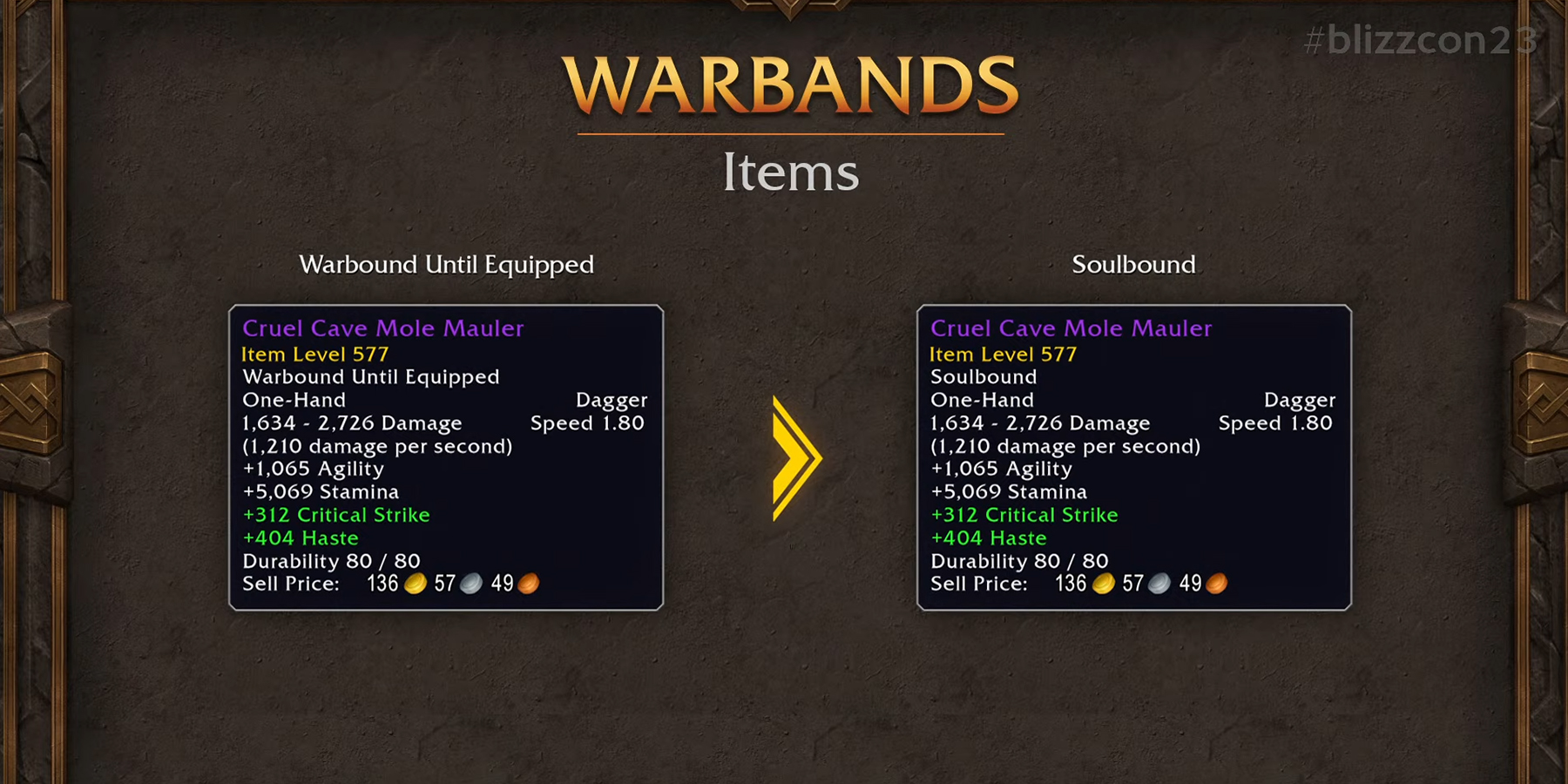 Transmog is now account-bound! If a Plate item drops on your Mage, you can send it to your Warrior, equip it, and learn the transmog!
Account-bound reputation in War Within. Other expansions' reputations will become account-bound retroactively, one by one, starting with Dragonflight.
Flight Paths are also account-bound!
Achievements are account-bound! Retroactively! PvP achievements account-wide progress tracking!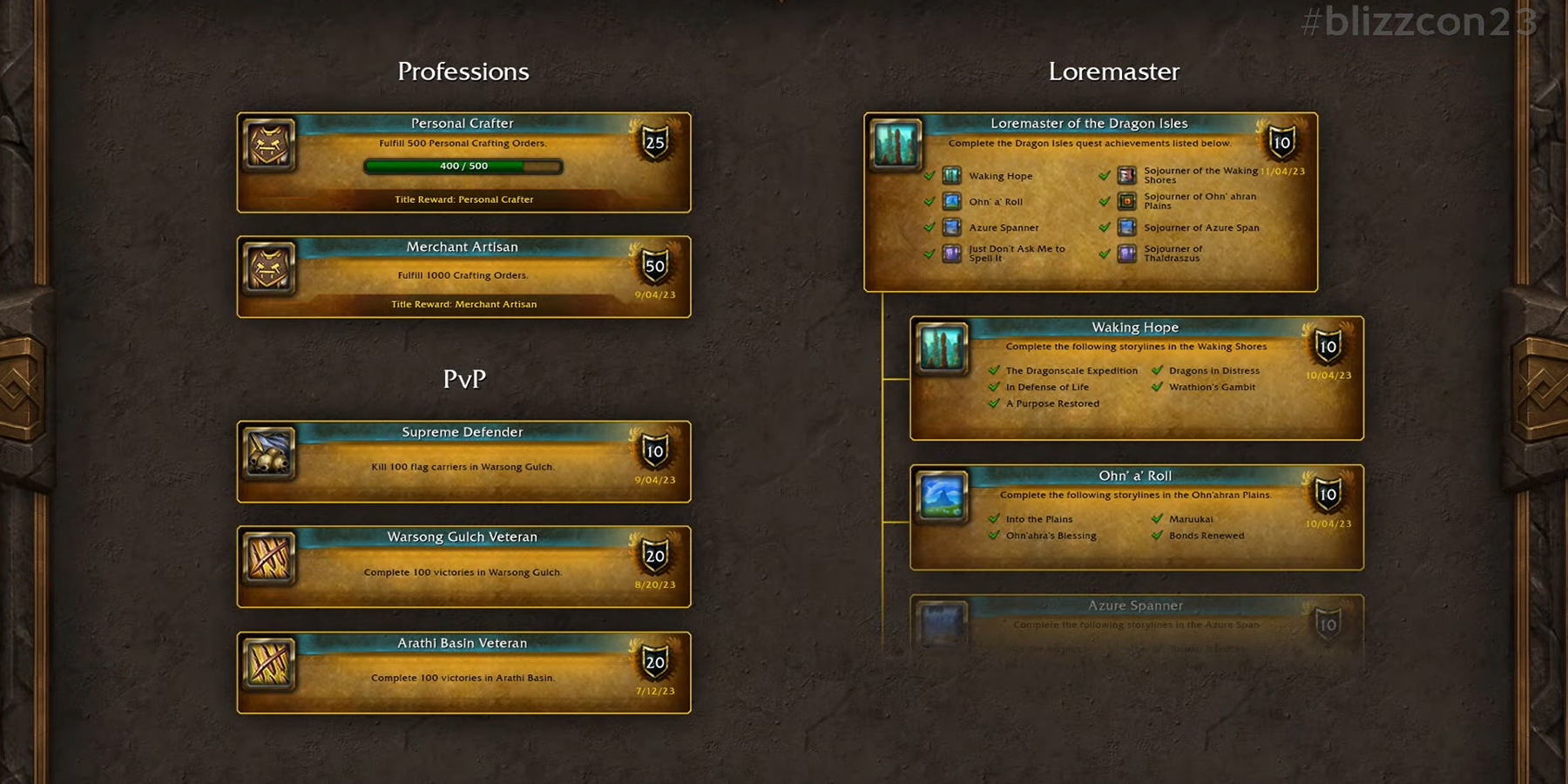 New character screen! Place your favorite characters around the campfire.
All your characters, from all your servers, will be visible on the character screen without having to change servers.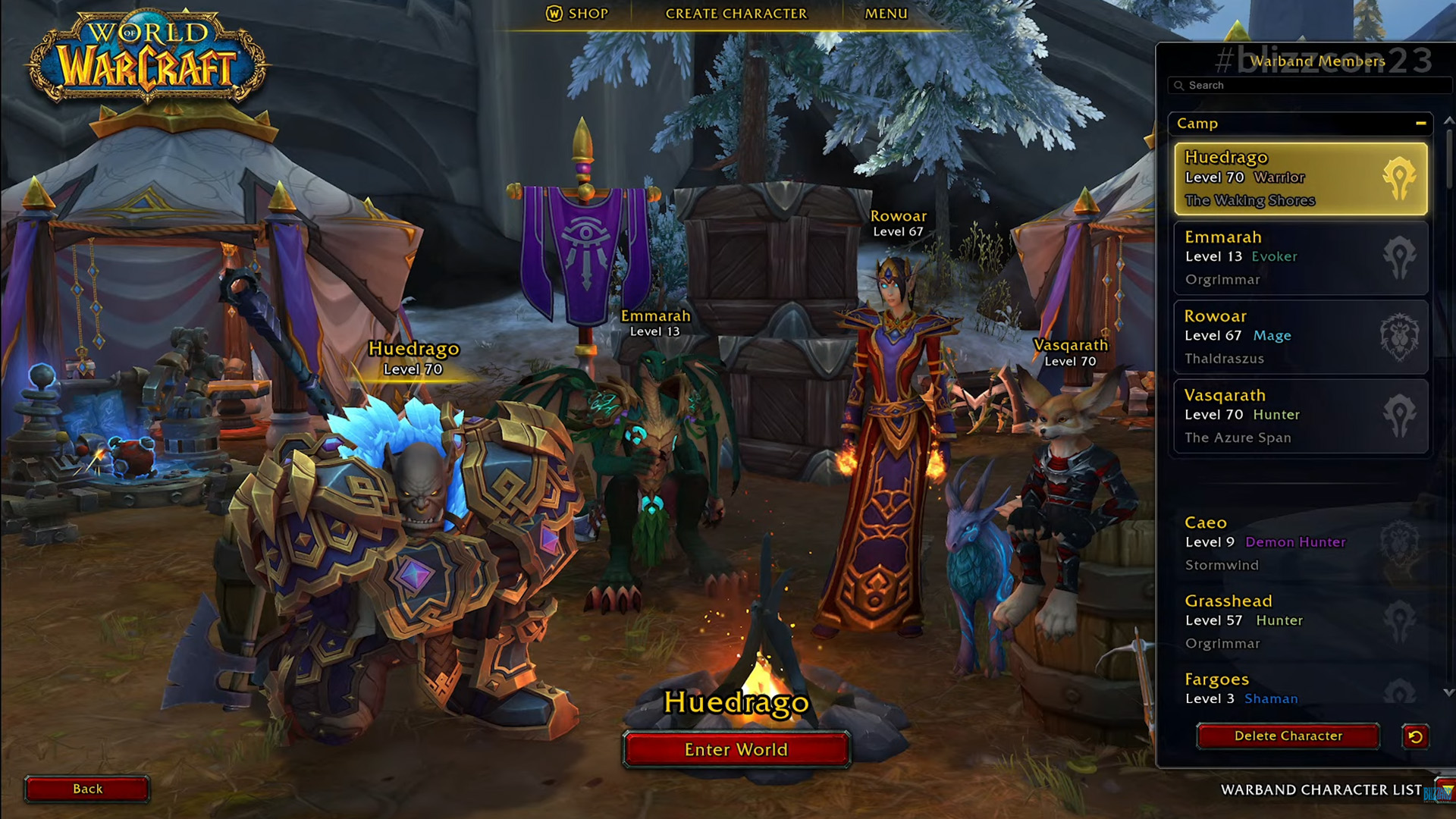 ---
Hero Talents
Hero talents are designed to explore deeper class fantasy.
The system is as flexible as your talents. You can change your Hero spec & talents just as easily.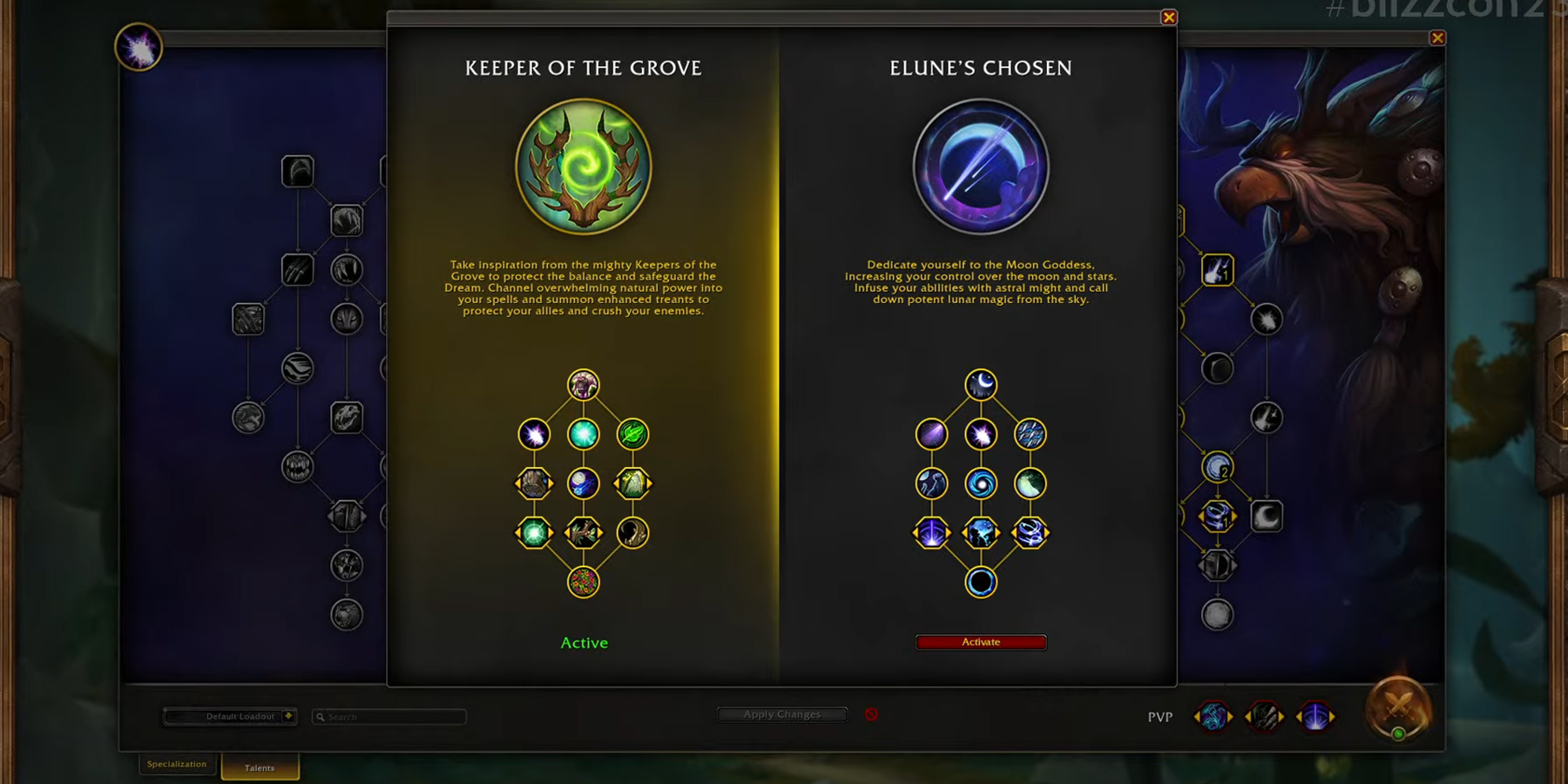 Meant to offer progression and agency, but manage complexity.
The choices to make: Which hero spec do you want active, and which choice nodes do you choose?
Balance Druid can choose from two Hero specs: Keeper of the Grove & Elune's Chosen.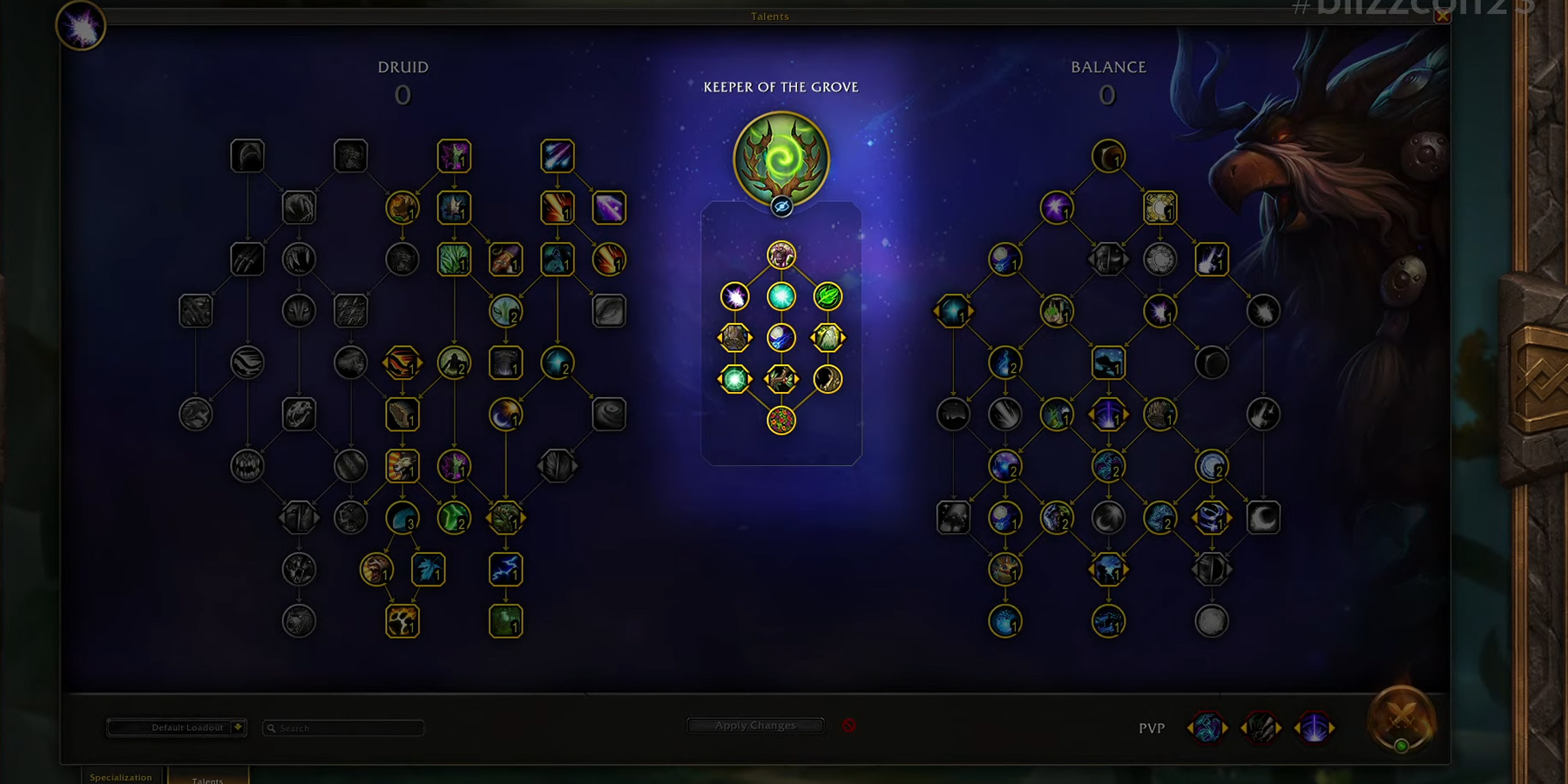 Keeper of the Grove also available to Restoration.
Elune's Chosen also available to Guardian.
Keeper of the Grove & Elune's Chosen tree descriptions!
Click on the images to see them in a higher resolution.
Here are the current plans for all the Hero specs!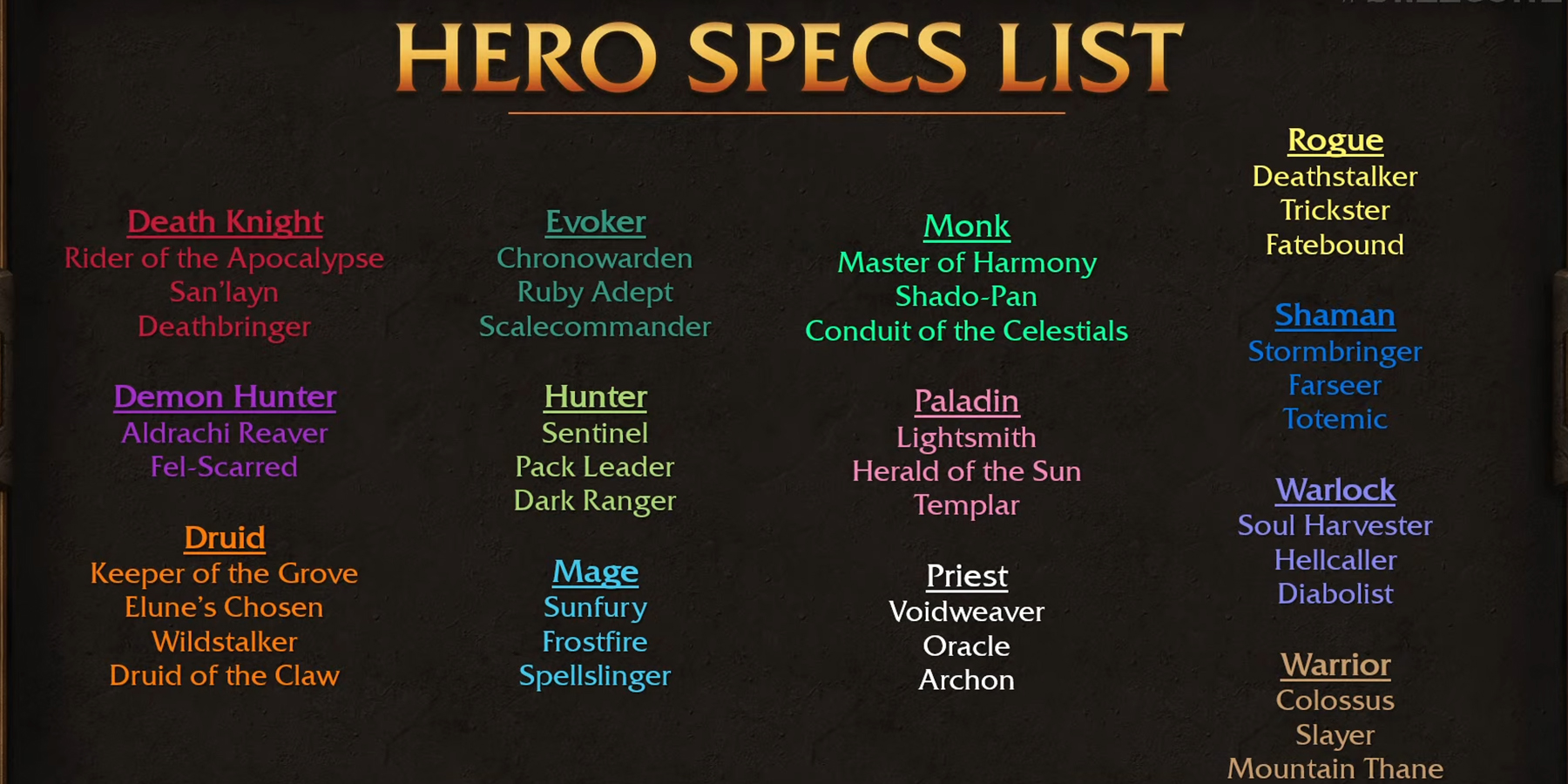 ---
Interface
Interface updates!
New Spellbook interface!
Specialization, Talents and Spellbook will not be in the same window, so your 'P' key is a new empty hotkey!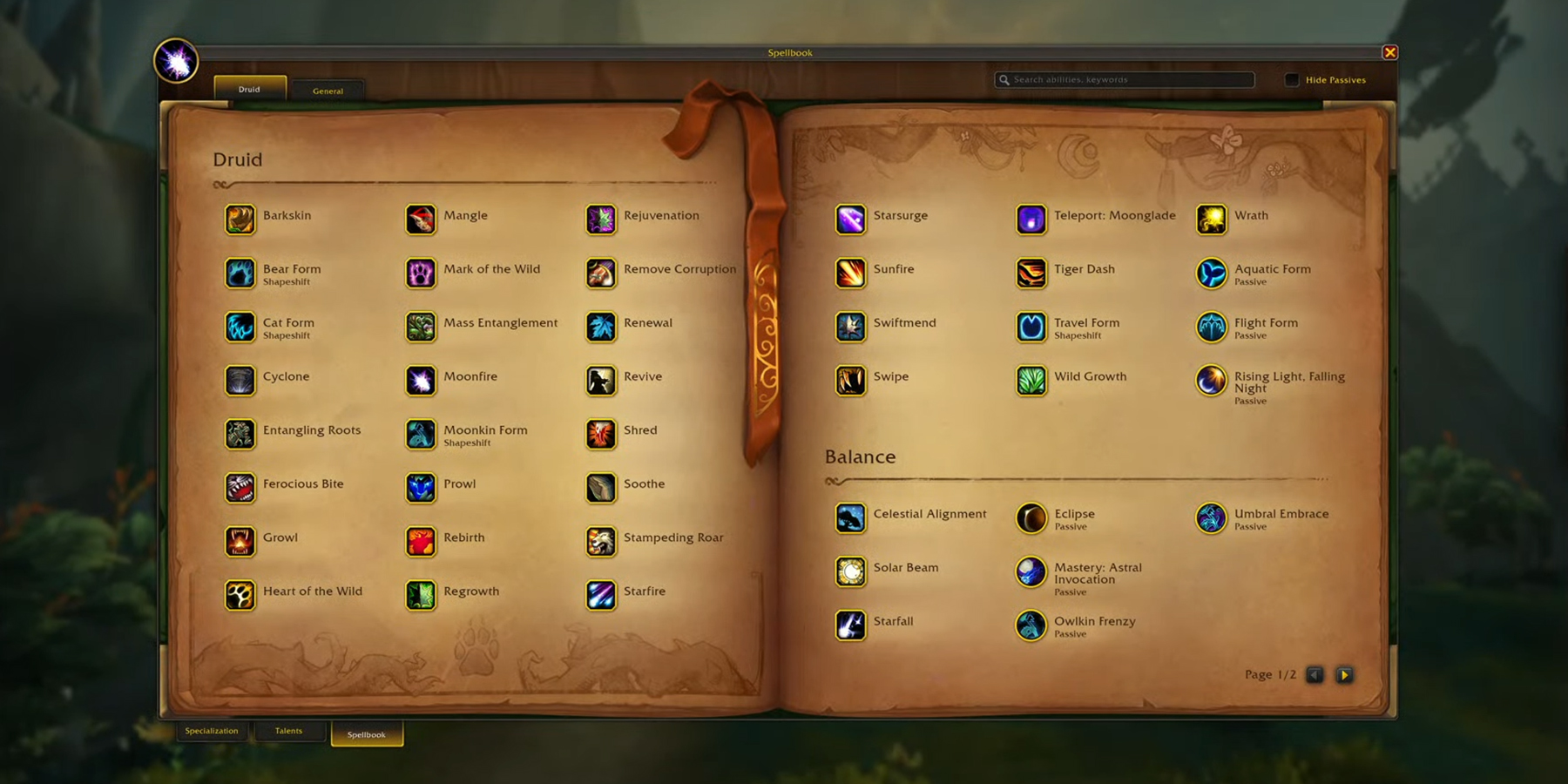 Updates to the Quest Log, including new map pin filters.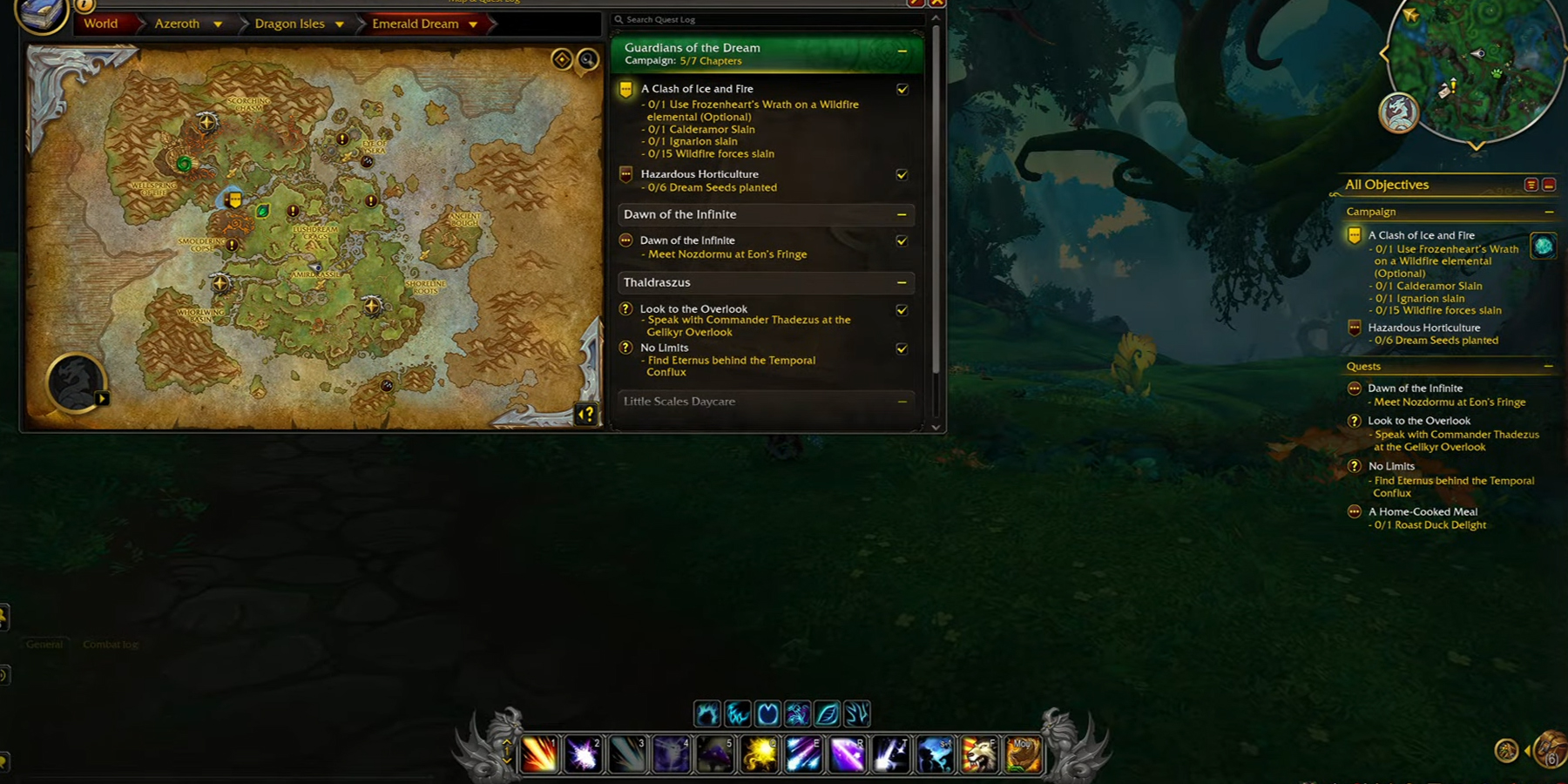 ---
Cross-Realm Updates, Starting Player Experience, Earthen Allied Race
Evoker will start at level 10 in War Within.
Dragonflight will be the 'base' expansion going forward.
Earthen Allied Race: Play the War Within campaign to unlock. No rep to grind, nothing else beyond that! They're a Neutral race, so you can have Horde Dwarves!
Can be all classes except Demon Hunter, Druid and Evoker.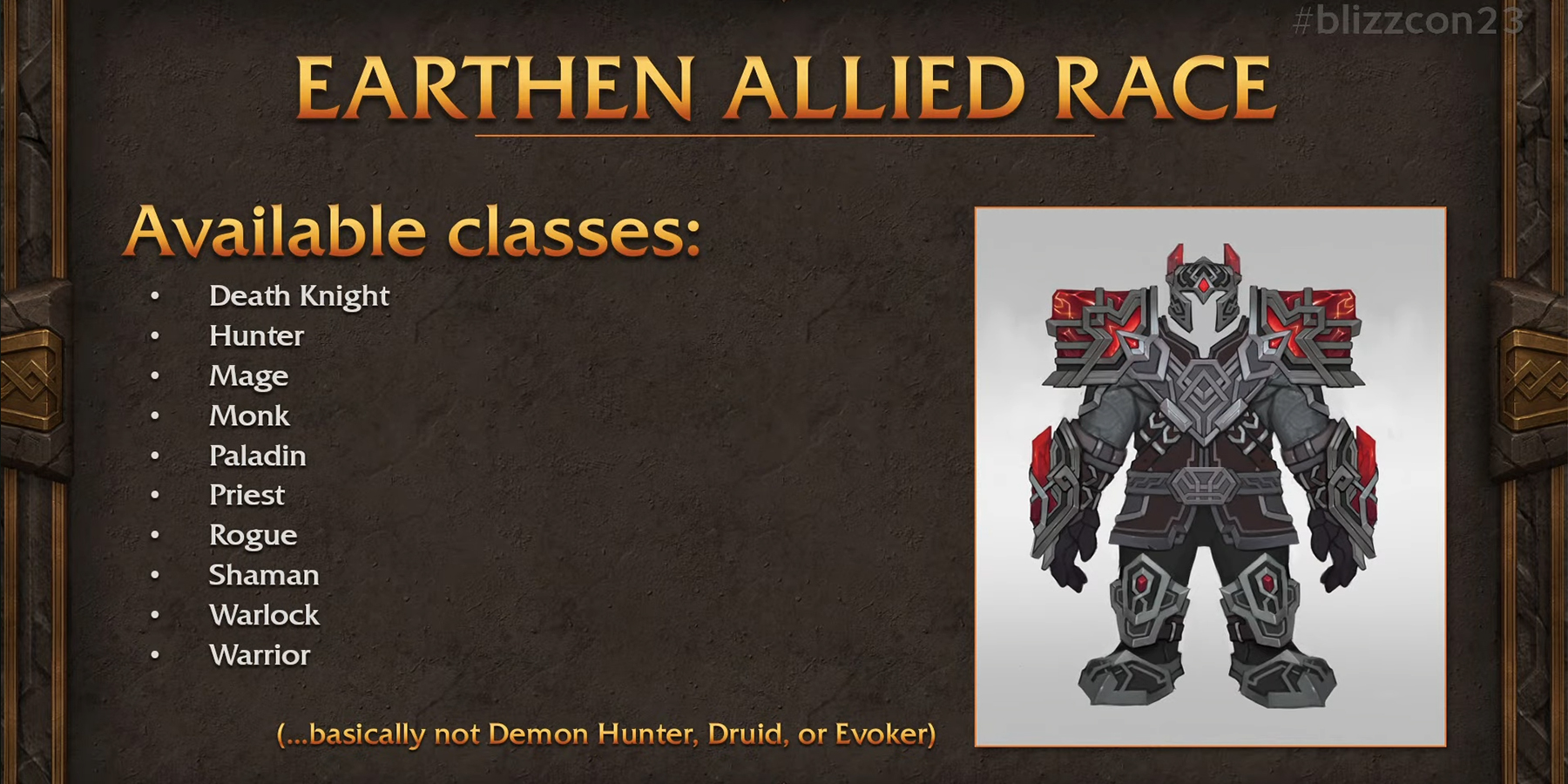 Cross-realm guilds! Servers won't matter when it comes to being in a guild once War Within launches.
Day 1 cross-realm Mythic raiding! The world first race will be truly region-wide.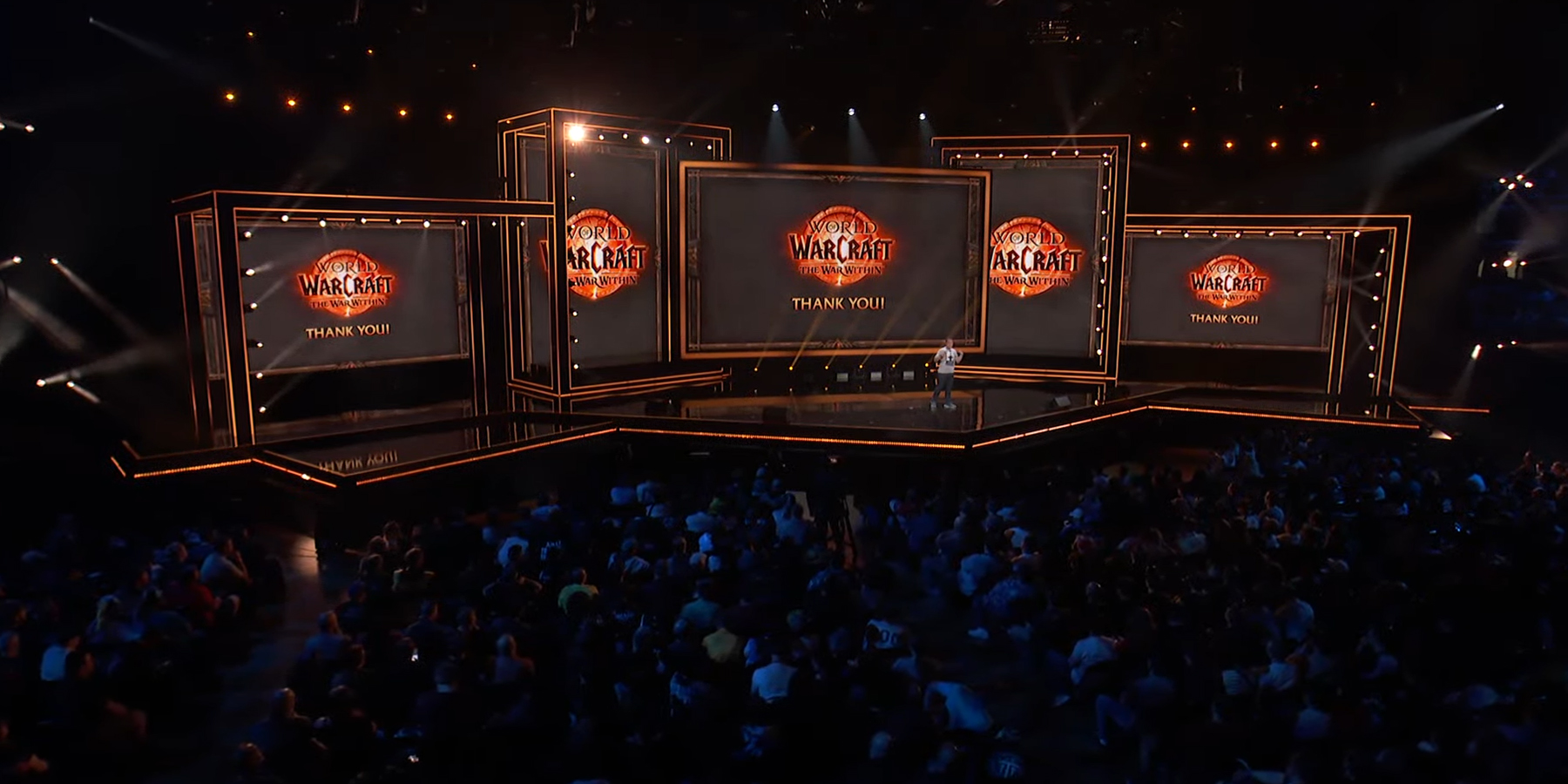 ---
BlizzCon 2023 on Out of Games
We're diving into the depths of BlizzCon! Here's everything you want to see!

---
Bonus Task: Comment on any of our BlizzCon 2023 coverage and earn a site title next week - "BlizzCon 2023"
This has been a great presentation! What new tidbit of information are you most excited about? Let us know in the comments below!