Welcome to the March of the Lich King card reveal season here on Out of Cards! Every day we'll be covering all the card reveals in both individual articles and in one overall article showcasing that day's finds. You're in our Day 1 article, which kicks off the community card reveal period. Interestingly, this time around Blizzard is going for a synergistic reveal period, which is going to better showcase the cards and the tools they are meant to work with, which might lead to better early theorycrafting.
Due to the nature of timezones, Day 1 for me might be different than Day 1 for you. We're basing our days off of "Eastern time" in North America which is currently UTC -5.
---
Don't forget to follow us on Twitter @OutOfCardsHS to get notified of new card reveals! You can also follow along with us on Discord.
---
Today's Card Reveals
Below you can see all the new cards that were revealed for today. Don't forget to leave your thoughts on the cards by visiting the discussion threads. You can take part in our March of the Lich King Tavern Crawl to earn some limited-time site titles with that sweet Lich King and Death Knight flavor!Will you be able to vote and comment on all the cards for your Champion of the Frozen Wastes title?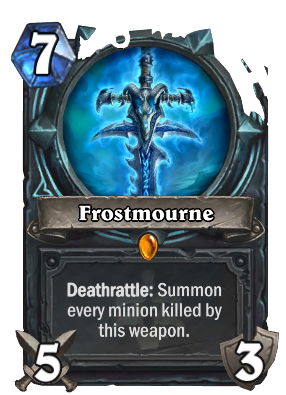 Discuss this Card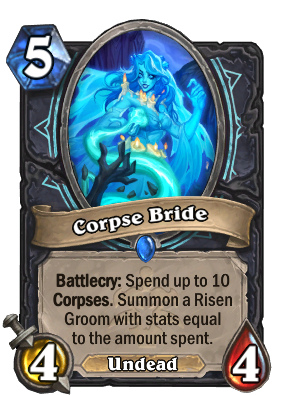 Discuss this Card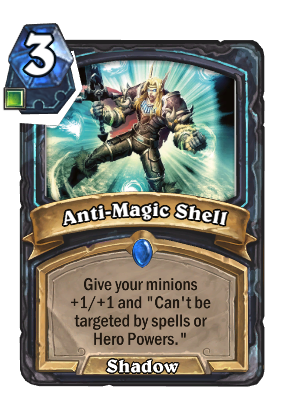 Discuss this Card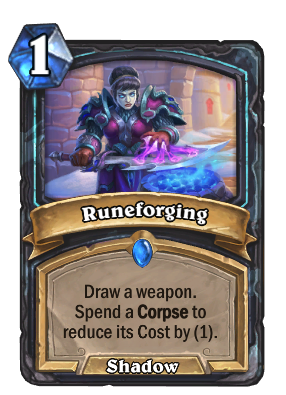 Discuss this Card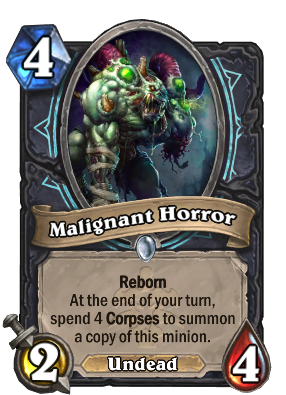 Discuss this Card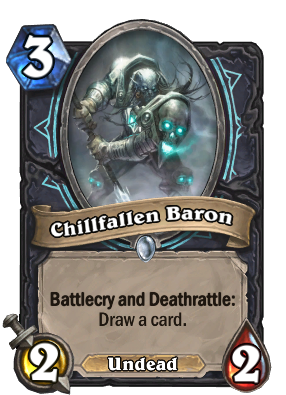 Discuss this Card
Discuss this Card
---
Upcoming Card Reveals
Here are all the card reveals that we can expect to see today. If you're looking for the overall reveal schedule, we've got one of those too!
More March of the Lich King Card Reveals
Reveal season is here and as usual, we have an expansion guide to help you follow along with all the fun! Use it to see all the card reveals, organized by class.
---
---
Support Out of Cards - Get Premium
Love what we're doing? Support the site for $2 a month to remove ads and get some site cosmetics! Discounts are available if you subscribe for multiple months at once!
---
Get Cheaper Hearthstone Packs with Amazon Coins
Learn more about how you can save money on Hearthstone packs for the new expansion with our guide on Amazon Coins!