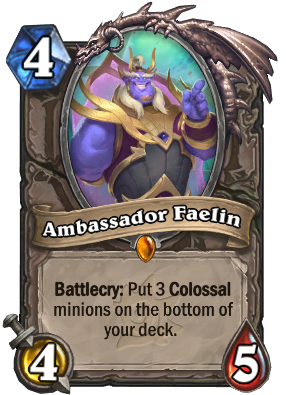 ---
Card Stats
---
Card Text
Battlecry: Put 3 Colossal minions on the bottom of your deck.
---
Flavor Text
For thousands of years, Faelin has longed to return to his homeland. Will Zin-Azshari be as he hopes, or are the secrets of the deep better left forgotten?
---
Keywords
Battlecry - Does something when you play it from your hand.
Colossal - Enters the battlefield with +X tokens.
---
Ambassador Faelin Guides