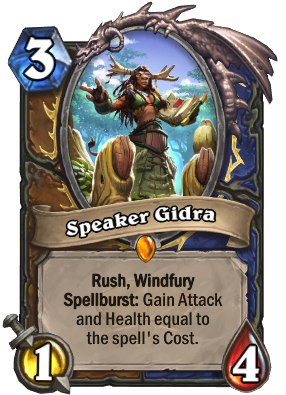 ---
Card Stats
---
Card Text
Rush, Windfury Spellburst: Gain Attack and Health equal to the spell's Cost.
---
Flavor Text
If a teacher lectures in a forest, does she even make a sound?
---
Keywords
Rush - Can attack minions immediately.
Spellburst - A one-time effect after you cast a spell.
Windfury - Can attack twice each turn.
---
Full Art for Speaker Gidra
The art for this card was created by Paul Mafayon.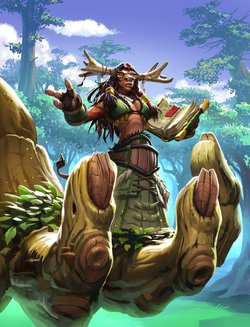 ---
Wallpapers for Speaker Gidra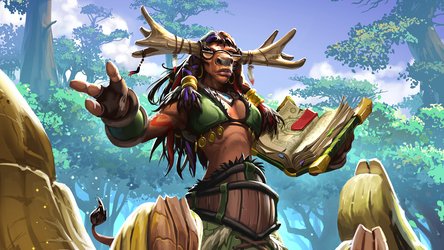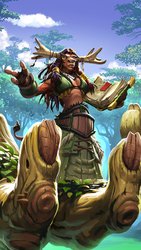 ---
Speaker Gidra Sounds
Play VO_SCH_182_Female_Tauren_Play_01
Play SpeakerGidra_Play_Stinger
Attack VO_SCH_182_Female_Tauren_Attack_01
Death VO_SCH_182_Female_Tauren_Death_01