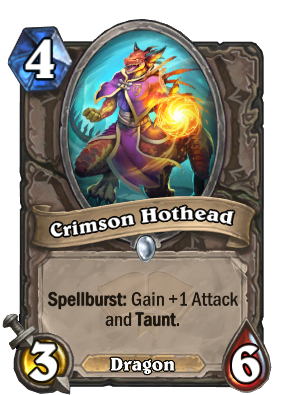 ---
Card Stats
---
Card Text
Spellburst: Gain +1 Attack and Taunt.
---
Flavor Text
Has a real passion for spelling.
---
Keywords
Spellburst - A one-time effect after you cast a spell.
Taunt - Enemies must attack this minion.
---
Full Art for Crimson Hothead
The art for this card was created by Mauricio Herrera.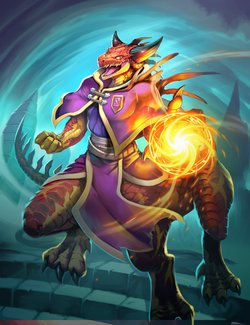 ---
Wallpapers for Crimson Hothead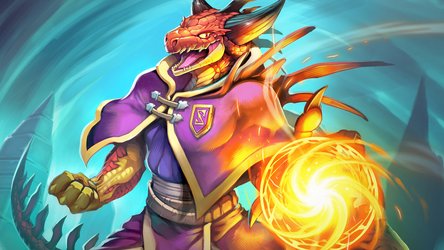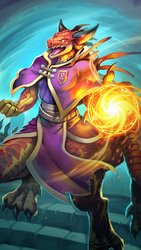 ---
Crimson Hothead Sounds
Play VO_SCH_232_Female_Dragon-Wyrmkin_Play_02
Play Flamecaller_Play_Underlay
Attack VO_SCH_232_Female_Dragon-Wyrmkin_Attack_01
Attack Flamecaller_Attack_Underlay
Death VO_SCH_232_Female_Dragon-Wyrmkin_Death_01
Death Flamecaller_Death_Underlay