Blackrock Mountain Card Spoilers & Expansion Guide
Trouble stirs beneath Blackrock Mountain, the second Adventure in Hearthstone! It released April 2nd 2015 - Patch Notes
---
Adventure Overview
Nefarian awaits within his lair, and on this journey you can acquire 31 collectible cards.
17 Bosses - Each presents a new challenge and their defeat unlocks a corresponding card.
5 Wings - Each more challenging than the next; defeating the corresponding bosses will earn a Legendary reward.
9 Class Challenges - Complete class-specific match scenarios to unlock a card for that class.
Earn Rewards - A set of 31 cards is obtainable by completing the adventure; no packs involved.
Dragon Synergies - This adventure is designed around dragons and creates new options for playing them.
---
Pricing Structure
All wings are available to be purchased at once for $24.99 USD.
Wings were purchasable individually for 700 gold or $6.99 USD.
The Molten Core card back was available for pre-ordering the adventure.
If you had already purchased some wings with gold, you could still purchase the rest with money at a reduced cost.
There are no free wings for this adventure.
---
Content Structure
The adventure is comprised of 5 separate wings with multiple bosses. One wing was released per week, beginning April 2nd.
Rewards are earned for each boss you defeat, as well as when a wing is fully cleared.
Each boss is AI controlled with a unique hero power. Some bosses may use non-collectible cards designed for the encounter in addition to collectible ones.
A heroic mode is available in which each boss encounter is extraordinarily difficult, and a special card back is awarded if you prevail.
In addition to boss encounters, each wing contained class specific challenges. Upon completion a new card is unlocked for that class.
Blackrock Depths
---
---
---
More Rewards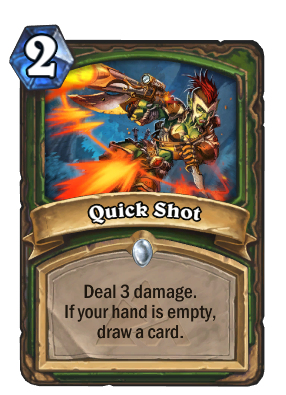 Defeat Coren Direbrew
Hunter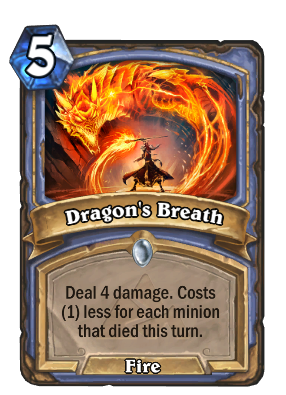 Defeat General Drakkisath
Mage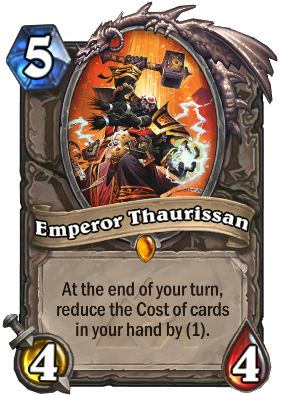 Wing Reward


Molten Core
---
---
---
More Rewards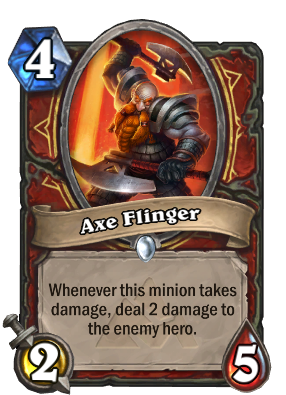 Defeat Garr
Warrior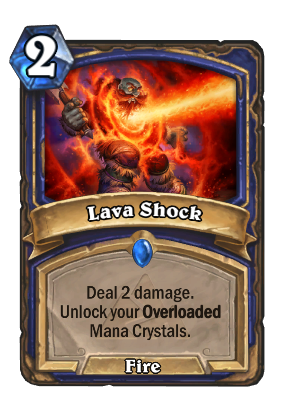 Defeat Baron Geddon
Shaman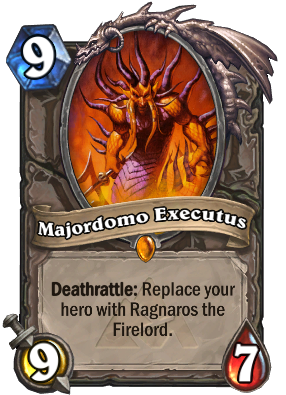 Wing Reward


Blackrock Spire
---
---
---
More Rewards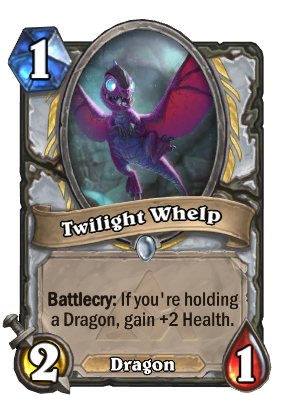 Defeat Highlord Omokk
Priest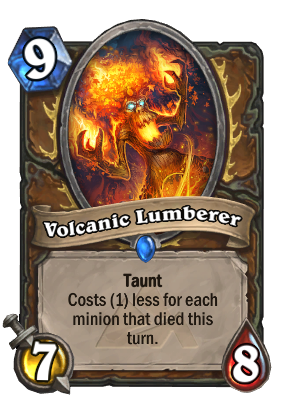 Defeat General Drakkisath
Druid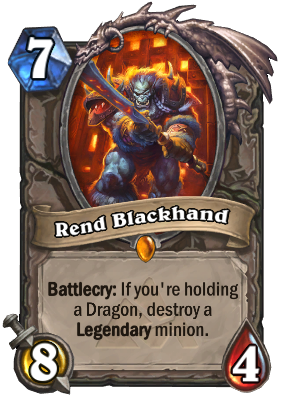 Wing Reward


Blackwing Lair
---
---
---
---
More Rewards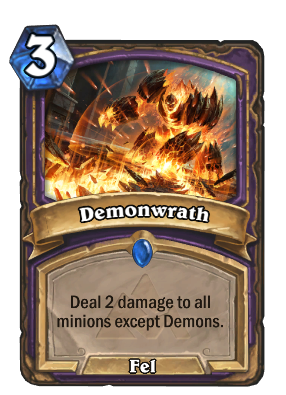 Defeat Razorgore the Untamed
Warlock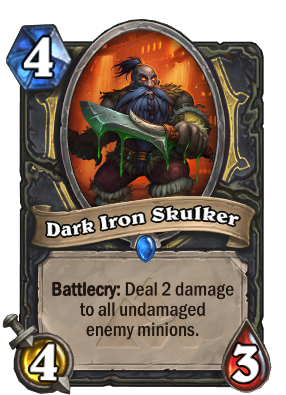 Defeat Vaelastrasz the Corrupt
Rogue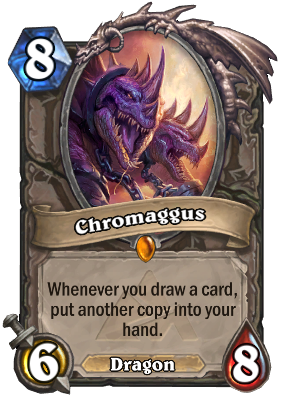 Wing Reward


Click Here To Skip Revealed Cards
---
Revealed Cards for Blackrock Mountain
These are all the cards that have currently been revealed for Blackrock Mountain.
Druid
Hunter
Mage
Paladin
Priest
Rogue
Shaman
Warlock
Warrior
Neutral
---
Card Backs
---
Game Board
---
Cinematic Trailer